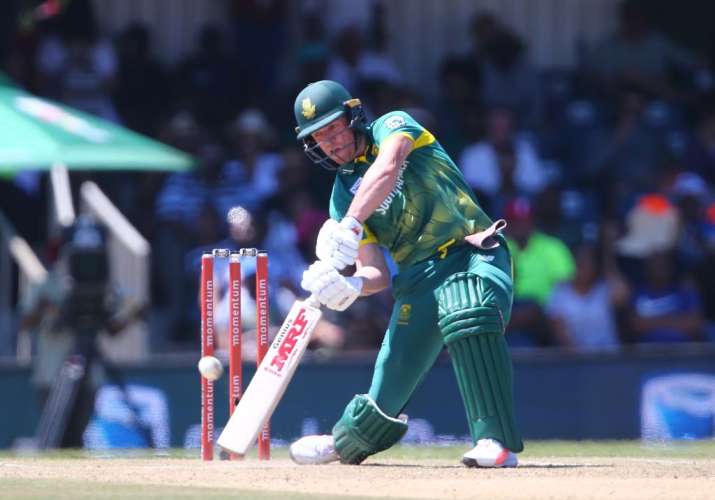 South Africa' stand-in captain Aiden Markram termed their performance as disappointing and said that the Indian spinners had once again played a major role in crumpling the batsmen once again. South Africa have suffered their biggest loss at home as India won the third One Day International by 124 runs.
Markram felt that AB de Villiers' return in the squad could help the Proteas bounce back with his experience as the swashbuckler was ruled out from the first three ODIs due to injury. Faf du Plessis and wicket-keeper Quintin de Kock have been ruled out of the series as the skipper suffered an injury in the finger while the wicket-keeper was ruled out due to a wrist injury. 
The table turned drastically as South Africa suffered their heaviest defeat at home after going 17 matches unbeaten.
Indian skipper's unbeaten 160 helped India reached a target of 303/6 in the first innings despite the Indian batsmen have a mini-collapse as Rohit Sharma, Ajinkya Rahane, Hardik Pandya and MS Dhoni were not able to hang on for too long.
Markram said that the players were not upto the mark again despite Lungi Ngidi and Heinrich Klaasen making their debuts. JP Duminy managed to hang on with his half-century till it was Yuzvendra Chahal who managed to dismiss the swashbuckler.
In the post-match conference, Markram lauded the Indian skipper and the spinners. The skipper was left flabbergasted regarding the fact that the batsmen could not pick out the spinners after three One Day Internationals.
"Very disappointing. Yet again not upto the mark. Virat played beautifully and their spinners played a massive part again. But we managed to claw our way back. They are world class spinners. Our batsmen are struggling to pick their spinners even after three games. They are landing the ball in the right areas more often than not. Credit to them", said Markram after the loss.
The stand-in skipper felt that swashbuckler de Villiers' return could help the batsmen learn how to counter the Indian spin.
"If ABD would be back, it might serve as a massive inspiration", concluded Markam.