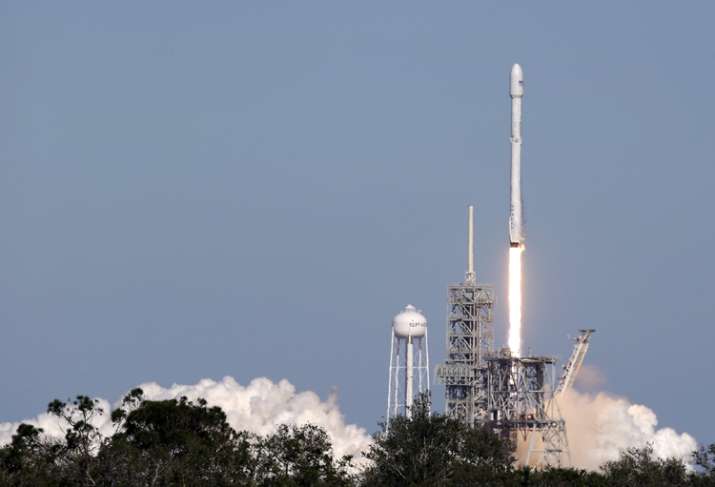 In its 16th launch this year, SpaceX's Falcon 9 rocket on Monday launched KoreaSat 5A communications satellite from the Kennedy Space Center in Florida. 
The unmanned Falcon 9 rocket blasted off Monday afternoon from the Kennedy Space Center, hoisting a communications satellite for the South Korean company KT SAT. KoreaSat 5A, the newest in the series, will replace a failed satellite launched in 2006, and serve both Asia and the Middle East.
KoreaSat 5A is owned by the South Korean company KTSat.
The satellite will provide TV and other communications services to people in South Korea, Japan and Southeast Asia, according to the company's website.
The satellite will also aid maritime communications from East Africa to East Asia.
Once separated, the 15-storey first-stage booster flew to a floating platform in the Atlantic and landed upright.
The TV link of the touchdown was lost, but SpaceX confirmed success despite the choppy seas and some flames from the landed booster. The fire went out.
"A little toasty, but stage one is certainly still intact," said the launch commentator from company headquarters in Hawthorne, California.
SpaceX expects to reuse the booster to save time and money. Other rocket makers ditch the boosters at sea following orbital missions.
The company has launched 16 rockets this year, double the last year's count, and 2017 still has two months remaining. The company has launched almost every month this year — a personal record — flying Falcons from both US coasts.
(With AP inputs)