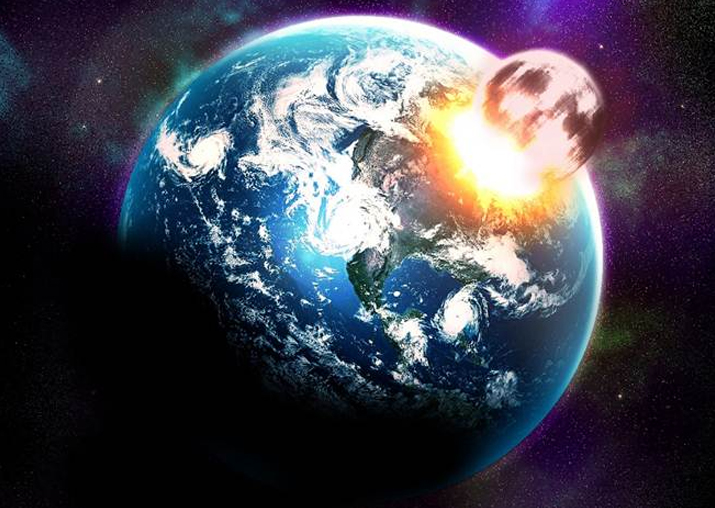 The ninth planet theory – according to NASA which might be 10 times the mass of Earth and 20 times farther from the Sun than Neptune, dubbed 'Nibiru' by doomsayers, has triggered a fresh debate related the last day of the world's existence.
The latest theory has forced many to track the movement of the new plant. They say that a rogue planetary system is barrelling towards our solar planet for a cataclysmic extinction event. They claim that it will shift Earth's poles and trigger massive earthquakes and volcanoes.
But what makes the entire occurrence, which is expected to happen anytime between November 20 and December 20, is a new Biblical theory. It says that the Earth has a safe place that will remain unaffected when life comes to an end on this plant. 
Film producer and self-styled Nibiru expert Yuval Ovadia said that in Bible it is written that holy land of Israel will be the safest place when Nibiru passes. 
He said that according to the old Jewish scriptures, The Big Flood of Noah never hit Israel, adding that the Jewish land had no effect when the entire world was fully covered with water and also the hot boiled geysers coming from the ground.
Many religious figures argued that Jerusalem is located at the center of the world and it is the place where God exists. 
Jerusalem is located towards west of the Dead Sea and has been a place of pilgrimage and worship for Jews, Christians and Muslims since the Biblical era. The city has significant religious sites including the Western Wall (sacred to Judaism), the Church of the Holy Sepulchre (a Christian pilgrimage site) and the Dome of the Rock (a 7th-century Islamic shrine with a gold dome).
On the other hand, NASA said that these doomsday predictions are completely wrong and the Nibiru myth is an internet hoax.