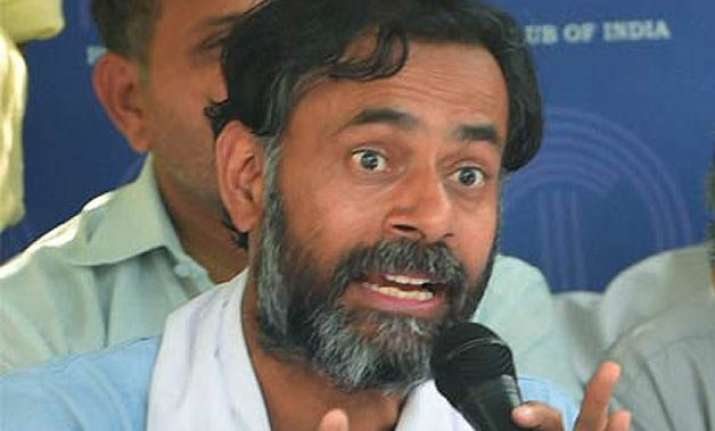 New Delhi: Delhi Police on Tuesday informed the Delhi High Court that 83 people, including former AAP leader Yogendra Yadav, who were allegedly detained "illegally" have been released.
A division bench of Justice Kailash Gambhir and Justice P.S. Teji, after taking note of the submission by Delhi Police, disposed of a habeas corpus plea filed by advocate Prashant Bhushan for the release of the detained people and to launch an inquiry against the police personnel who arrested them.
Police told the court that the arrested people were presented before a special executive magistrate at Mandir Marg and they have since been released.
Advocate Kamini Jaiswal and Prashant Bhushan argued that the fundamental rights of the arrested people were violated by the police action and there was also violation of the Supreme Court's guidelines.
As the advocates said police arrested the people without informing their families, the bench asked them to file an appropriate plea.
Yadav and the others were detained by Delhi Police early on Tuesday from the Jantar Mantar protest site.
The plea alleged that the lawyers were not allowed to meet the detainees and they were arrested while holding a peaceful protest.