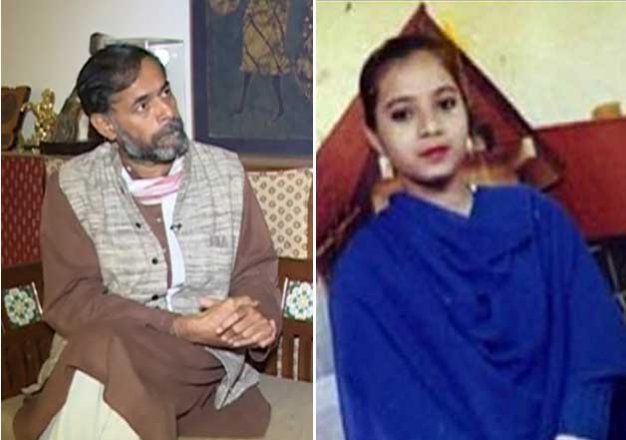 New Delhi: Swaraj Abhiyan leader and former AAP ideologue Yogendra Yadav believes that David  Headley's disclosure on Ishrat Jahan being a suicide bomber of LeT does not absolve Gujarat Police from charges of killing her illegally.
In an exclusive interview with indiatvnews.com, Yogendra Yadav said that under no circumstance Police should be allowed to take a call on who should be killed and that only the judiciary has the discretion to award death penalty.
"Even if it is proven that Ishrat Jahan was a paid agent of Pakistan, should we not have enquiry about fake encounters? Would you want fake encounters to take place in your country? Would you want Police to decide who should be killed or you want judges to decide who should be given death sentence?" Yogendra Yadav said.
Read Full Interview: Yes, I misread Arvind Kejriwal and 1-year of his govt is a 'complete betrayal': Yogendra Yadav (Exclusive)
 
Yadav pointed out that since there is a rule of law in India, a police officer has no right to kill a person in dead of night.
"I live in a country where there is a rule of law. I do not want the Police officer, a thanedar or SP, to decide who should be killed at 2am in night. I want the courts to take that decision. I want the courts to be harsh; I want the courts to be vigilant. I would trust life with judges and courts, not with Police.
David Coleman Headley, Pakistani-American terrorist, had disclosed  before a Mumbai court that Ishrat Jahan — who was killed in an alleged fake encounter in 2004 in Gujarat— was actually a suicide bomber of terror outfit Lashkar-e-Taiba.