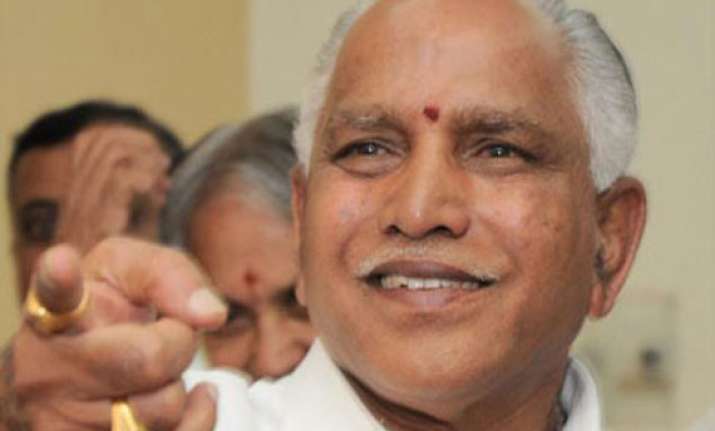 Bangalore, Nov 30 :  A staunch Rashtriya Swayamsevak Sangh (RSS) man, B.S. Yeddyurappa, who Friday quit the Bharatiya Janata Party (BJP) and the Karnataka assembly, rose from being a clerk in a rice mill to the party's first chief minister in south India - and eventually its albatros.
He ended his 40-year association with RSS and the Jan Sangh, which later became the BJP, on a bitter note and is out to damage its prospects of retaining power in the assembly elections due next May.
Born Feb 27, 1943 to Siddalingappa and Puttathayamma in Bookanakere in Mandya, about 80 km from here, Yeddyurappa saw no future for him in the BJP in 2004 and thought of quitting it to join the Janata Dal-Secular (JD-S), headed by former prime minister H.D. Deve Gowda.