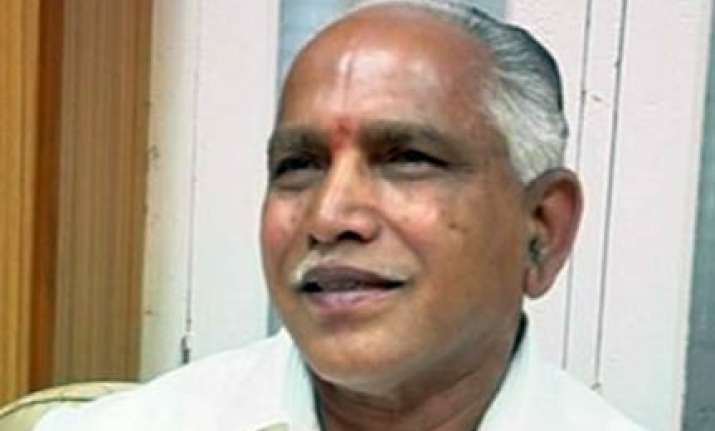 Bangalore, Nov 18: An embattled Karnataka Chief Minister B S Yeddyurappa, facing allegations of nepotism and favouritism over land deals, today called off his Delhi visit.
The BJP High Command had summoned Yeddyurappa to the national capital for a discussion on the alleged land scams after opposition Congress and JD(S) upped their ante on the issue, seeking his resignation.
The BJP core committee met in Delhi to discuss the Karnataka crisis today.
Sources close to the Chief Minister told PTI here that "he is not going to Delhi" but refused to cite any reason for calling off of the visit. PTI