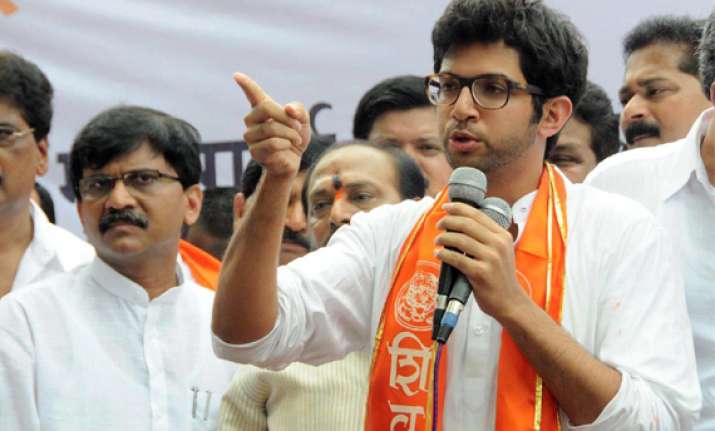 Mumbai: Controversy again dogged the uneasy relations between the Shiv Sena and the Bharatiya Janata Party (BJP) amid reports here Friday that the allies may contest against each other in some seats in Uttar Pradesh.
Shiv Sena youth leader Aditya Thackeray immediately dismissed the reports as "rumours", while a party spokesperson declined to comment on it.
Media reports, attributed to Shiv Sena MP and spokesperson Sanjay Raut, claim that the party planed to put up candidates in 20 of 80 seats in Uttar Pradesh, including Varanasi from where BJP's prime ministerial candidate Narendra Modi is a contender.
Though, Raut was not available for comment, another party spokesperson said that Thackeray has already clarified the matter.