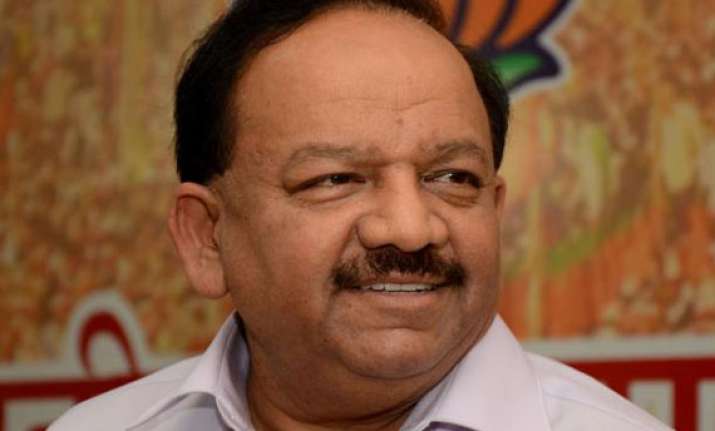 New Delhi: Union Health Minister seems to have developed a knack for getting into controversy through his remarks. This time he is finding himself in the firing line over her description of a woman's body as a temple.
"A woman's body is a temple, extremely important from the perspective of a nation's future. Building a new generation of healthy women has a salutary effect on family, society and nation because each woman multitasks as professional in her chosen field, mother and teacher of her children, and, above all,custodian of collective values," said Harsh Vardhan.
The Union Minister also cautioned against slimming through excessive gym workouts and starvation routines.
Harsh Vardhan made these remarks while addressing the golden jubilee celebrations of a women's college in the Capital Thursday.
His statement created storm on social media with netizens questioning the objectionable language of the minister.
"A woman's body is not a temple belonging to the nation. Her health is important for her own sake, not for 'family, society, nation', because she's not born to serve 'family, society, nation," protested people on social media.
Activist Kavita Krishnan protested on Facebook by saying in her post, "And why tell young women that it's natural and glorious for women to 'multitask' as professional as well as 'mother and teacher of her children' any more than for men and dads to do so?"
Harsh Vardhan has been courting controversies from the very beginning of his tenure as Union HEALTH Minister. He was slammed for saying that AIDS awareness messages laid too much stress on the use of condoms and not on values and fidelity.