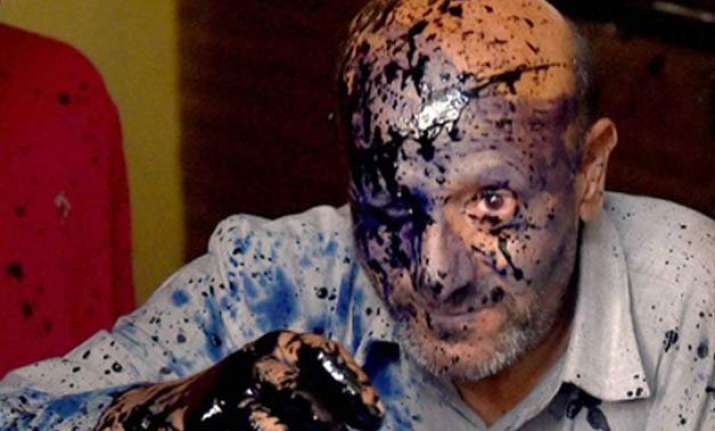 Srinagar: Jammu and Kashmir's Independent MLA Sheikh Abdul Rashid today said he has withdrawn case against five people who smeared ink on his face in Delhi as he had no hope of getting justice and also wanted to show how tolerant the people of Kashmir are.
"I have been asked why I withdrew the case. Honestly, I had no hope of justice there because they (accused) were like government guests. The police was there when the attack took place," he told reporters here.
The controversial legislator was attacked on Monday at the Press Club of India, with some people smearing ink on his face to protest against his hosting a beef party in Srinagar last month. He withdrew the case the next day.  
"Our fight is not against those five goons, they were rented goons, but against the ideology of RSS and Sangh Parivar. I wanted to show that Kashmiris have so much tolerance that we forgave those five people," Rashid said. The MLA from Langate constituency said he has sympathy for the people of the country as the nation that Mohandas Karamchand Gandhi had envisioned was "dead".
"I have been saying this and I will reiterate that the India of Gandhi is dead. I have sympathy for the people of India. I have objection to what people say there are some radical elements, fringe elements (who are doing these things). It is not like that. "In fact, the whole of India has turned into a radical state. India has been taken over by radical elements. Sakshi Maharaj, Praveen Togadia and Chief Minister of Haryana are not fringe or isolated elements. That is why I say that they are themselves trying to prove right (Pakistan founder Ali Mohammad) Jinnah's two-nation theory," he said.  
Before being targeted, Rashid had held a press conference at the Press Club in Delhi along with family members of the two truckers of Kashmir who had been attacked with petrol bombs in Udhampur. One of them Zahid died later while the truck driver Showkat is still hospitalised. The MLA said the people of the country should have apologized to the families of Zahid and Showkat rather than he being attacked.       
"I do not mind if they attack me, but why did they attack the relatives of Zahid and Showkat? The people of Delhi should have apologized to them but rather they rubbed salt into their wounds (by smearing ink on them)," he said. Responding to criticism against him over the beef party, Rashid said, "They are saying that I have hurt the religious sentiments of minorities. What about our religious sentiments? There is a ban on Muhurram procession. There are restrictions in place on Eid.
(Separatist Hurriyat chief) Mirwaiz (Umer Farooq) is not allowed to offer prayers at Eidgah. Is this not interference in religious affairs? Intolerance is growing in India. The whole world should see who are intolerant."