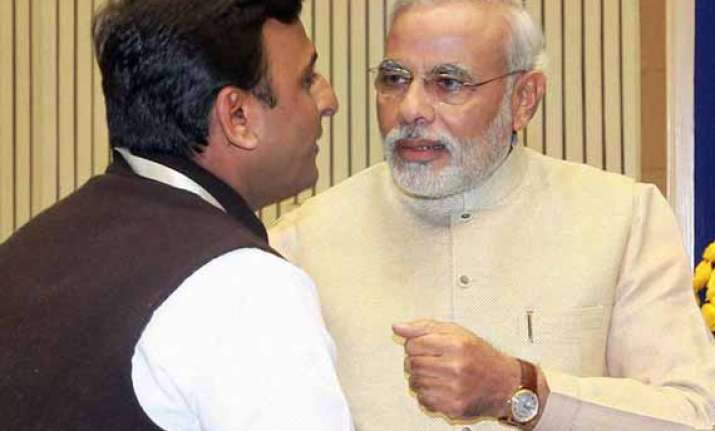 Agra:  Will the UP assembly be dissolved if Narendra Modi-led BJP secures a clear majority on its own? BJP leaders say yes, SP is dismissive of their claims while some say that the BSP's "silent march" should not be ignored.
First it was BJP leader Uma Bharti who demanded dissolution of the assembly. Another BJP leader and former chief minister Kalyan Singh followed it up, saying it would be a natural fallout of their electoral victory.
The results of the general election will be announced May 16. Uttar Pradesh sends as many as 80 members to the Lok Sabha.
Several other BJP leaders have been saying the same thing over the past few days.
Kalyan Singh in his election speeches in the Kannauj area said the Samajwadi Party government in UP would fall within three months and he claimed 40 MLAs of the SP were in contact with him. Reacting sharply, UP Chief Minister Akhilesh Yadav asked the Election Commission to take serious note of the statements of Kalyan Singh and Uma Bharti and demanded that they be immediately served notices.