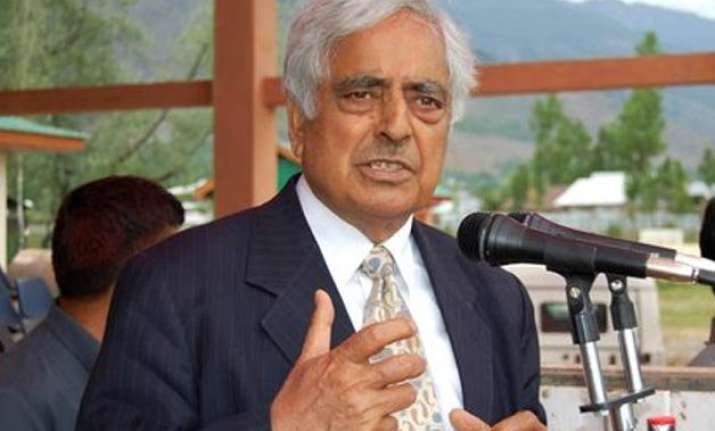 Srinagar: Expressing sadness over the sluggish pace of cross-LoC ties, Jammu and Kashmir Chief Minister Mufti Mohammad Sayeed today resolved to take further his peace-building measures to bring people living across the Line of Control (LoC) closer to each other.  
Recalling the "historic" beginning of trade and travel ties across the LoC in 2005 when the first bus travelled from Muzaffarabad to Srinagar, Sayeed praised former Prime Ministers of India Atal Bihari Vajpayee and Manmohan Singh for realising his dream.
To make cross-LoC trade meaningful, we need to accede to the demand of the traders on both sides for making basic facilities like telecommunications and banking available.  
"The wayside facilities and road up to Kaman Post has also to be improved and double-lanned," he said.  The Chief Minister was interacting with people at Uri and Sheeri, as part of his on-spot tours for first-hand appraisal of several ongoing projects in North Kashmir district of Baramulla.
Lamenting that the cross-LoC ties have stuck up, Sayeed assured that with the active support of the Central Government, the travel, trade and cultural relations across the LoC will flourish further.