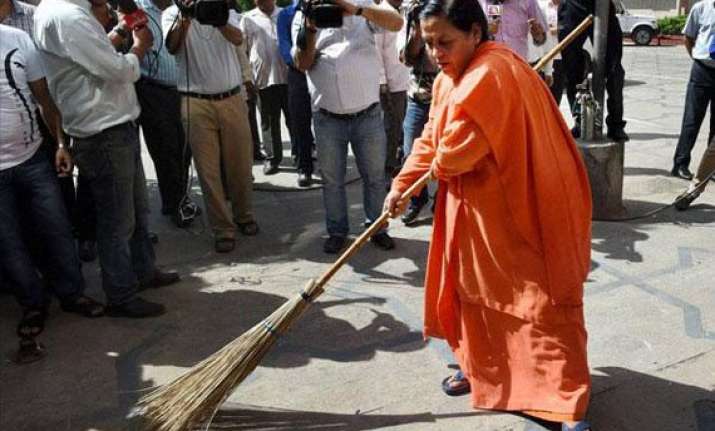 Jhansi: Union Minister for Water Resource and local MP, Uma Bharti, today said she will devote 300 hours instead of 100 hours annually to the 'Swachh Bharat' mission.  
Taking part in the campaign at different parts of the constituency, she said, "We will not take up the cleaning just for today but on a daily basis.
The prime minister has given a call of 100 hours and we will do it for 300 hours to contribute in this campaign".
She also visited the Nagar Nigam office and administered oath to the employees to join the campaign.  
Besides the Minister, Mayor Kiran Verma and District Magistrate Anurag Yadav were also present of the occasion.  
Meanwhile, in Rampur, BJP vice-president and Rajya Sabha MP, Mukhtar Abbas Naqvi, said, "cleanliness drive of the prime minister should not remain limited to the dirty roads, lanes, premises of offices, classrooms, houses etc.  
"But we should also clean the layers of corruption prevalent in the systems every where."