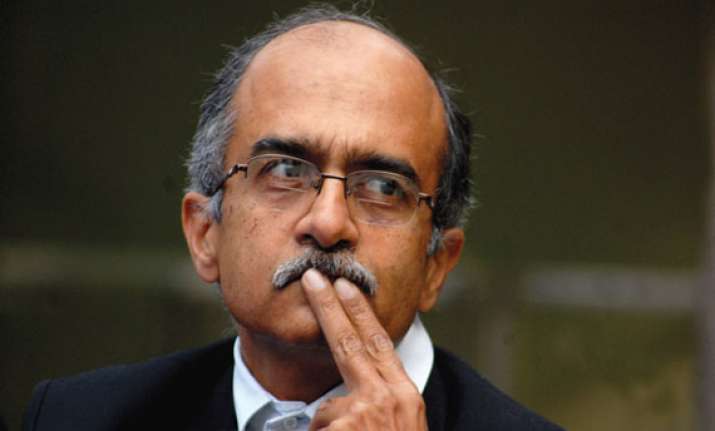 New Delhi: Citing a purported interview given by Samjhauta blast accused Aseemanand, AAP leader Prashant Bhushan today accused RSS of "supporting" terror activities and said BJP should not call itself a national party if it is affiliated to such right-wing outfits.
"A party, whose leadership belongs to RSS, Bajarang Dal and VHP should not call itself national. Why are they playing the role of a national party?
"Is BJP prepared to ask its members to keep a distance from such right-wing organisations? Such outfits are mixing poisons which are dangerous for the national integrity," Bhushan told reporters at a press conference here.
"With coming out of Aseemananda's confession, the evidence thus lays bare of the hypocrisy of the RSS and the BJP, which constantly talk about the safety and integrity of the nation," said Bhushan.
He questioned if BJP will snap its ties with RSS in the light of recent controversy.
"What action does the leadership of the BJP propose to take against such violent and divisive activities of its sister organisations?" the senior lawyer asked.