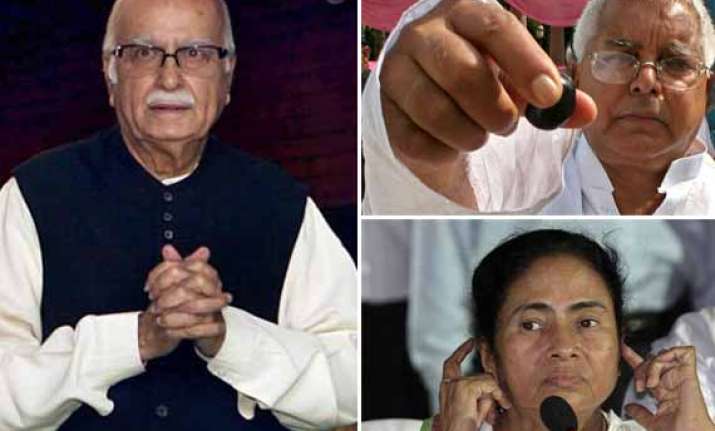 New Delhi: After BJP leader Giriraj Singh said those opposing Narendra Modi will be sent to Pakistan, the Congress Sunday wondered if the party would also send L.K. Advani and some other leaders to the neighbouring country.
Bharatiya Janata Party's Bihar unit leader Giriraj Singh had said at an election rally: "Those opposing Narendra Modi are looking at Pakistan, and such people will have place in Pakistan and not in India."
Terming it "cheap politics to get cheap publicity", Congress spokesperson Meem Afzal told IANS: "Several BJP leaders like (L.K.) Advani, Murli Manohar Joshi, Sushma Swaraj are all against Narendra Modi. Will they be sent to Pakistan as well?"