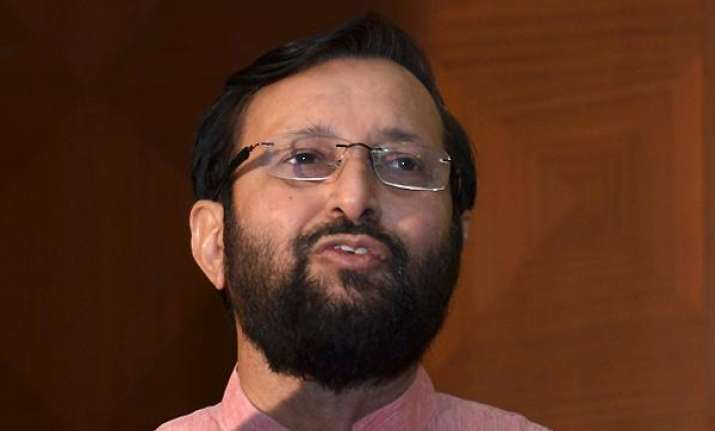 New Delhi, Oct 31: BJP today took a dig at the goverment for "belittling" the country's first Home Minister Sardar Patel by issuing only one advertisement to mark his birth anniversary as compared to 'dozens' remembering former Prime Minister Indira Gandhi.

"These efforts at belittling Patel are unacceptable.  BJP pays the highest tributes and recalls the historical work accomplished by the first Home Minister, Sardar Vallabhbhai Patel," BJP spokesperson Prakash Javadekar said.

Congress and several union ministries had issued numerous prominent advertisements in newspapers today to observe the martyrdom day of former Prime Minister Indira Gandhi but there was only one advertisement dedicated to Sardar Patel whose 136th birth anniversary falls today.

BJP holds Patel in high esteem and at least two of its leaders, namely, L K Advani and Gujarat Chief Minister Narendra Modi have tried to fashion themselves on him.

Meanwhile, Congress attacked BJP, saying none of its leaders were present in Parliament today to pay respects to Patel. The charge was refuted by the BJP.

"This is worst kind of cheap politics. I myself paid tributes to Sardar Patel in Parliament today. I also stood in silence for two minutes before going for the PAC meeting," Javadekar said.

He maintained that Congress should not resort to such gimmicks and cheap politics.