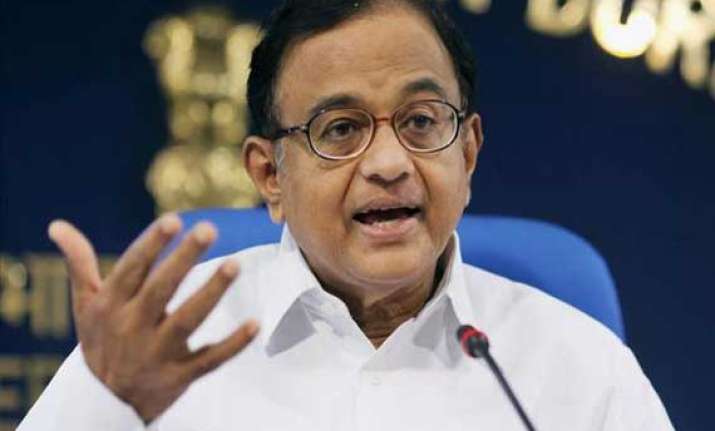 Vadodara: Seeking to downplay the issue of Prime Minister Manmohan Singh's half-brother, Daljeet Singh Kohli, joining BJP, Union Finance Minister P Chidambaram today asked why nobody made a fuss over Karuna Shukla, former PM Atal Bihari Vajpayee's niece, quitting BJP and joining Congress earlier.
"Why no question is being asked on (Karuna) Shukla, the niece of Atal Bihari Vajpayee, who had resigned from BJP and joined Congress. Instead they talk about Daljeet Singh joining BJP, whose acquaintance with the saffron party is just five days," Chidambaram told reporters here today.  Shukla, a former Lok Sabha MP, had resigned from BJP in October last year, alleging that she was being "continuously neglected" by senior leaders, and had later joined Congress.  
The minister also criticised Yoga guru Ramdev over his "honeymoon" remark against Rahul Gandhi, saying he had insulted the Dalits. He also slammed BJP for defending Ramdev.  Targetting Gujarat chief minister Narendra Modi over his claims about the Gujarat model of development, he said, "Based on the development indicators, we can describe Gujarat as an average state.