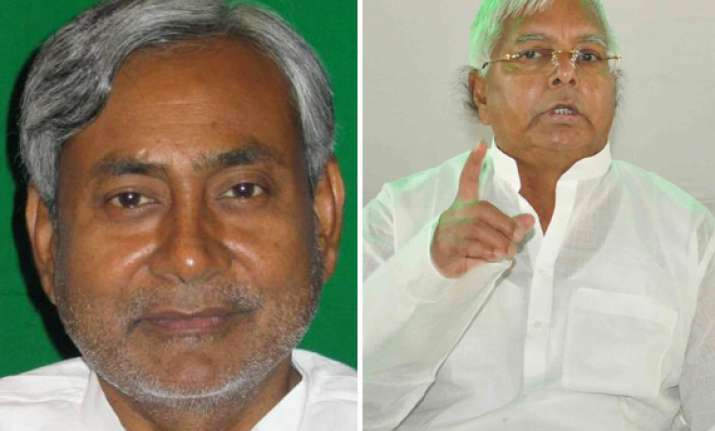 Patna, Jun 19: With Nitish Kumar favouring a secular person as NDA's Prime Ministerial candidate, RJD chief Lalu Prasad today asked the Bihar Chief Minister if he was trying to put forward his own case and said the alliance had no secular leader.
"Who is the secular leader in NDA," Prasad asked Kumar to clarify and accused him of enjoying power in Bihar by sitting in the lap of "communal forces like BJP and RSS".
Questioning the Bihar CM's secular credentials, Prasad said Kumar, who was railway minister when Godhra train burning incident took place, did not order investigation into it.
"Is he (Kumar) trying to put forward his case as the NDA's prime ministerial candidate?" he asked.
The RJD leader also attacked the Chief Minister for arrest of several youths of Bihar by the ATS and the police of other states on alleged terror charges.  
One of the youths died in jail in Maharashtra, but chief minister neither spoke nor took up the matter with other states, Prasad said.