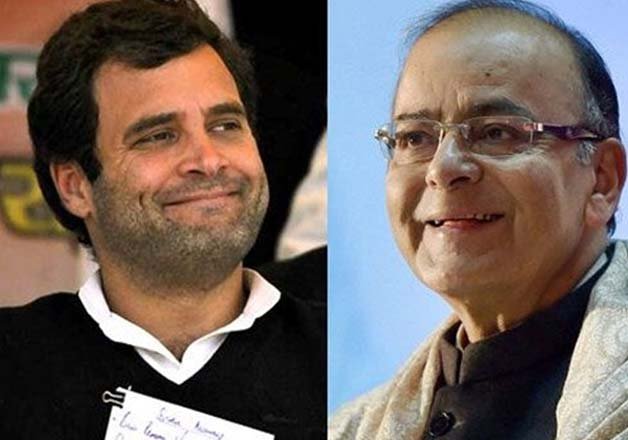 New Delhi: While economists and pundits read through the details to bring out the fine print of what the impact of this year's budget will be, one major differentiator sets this edition of the budget apart from the rest.
At one point during his budget speech, Finance Minister Arun Jaitley made a specific note of having accepted a demand from Congress Vice President and a subject of constant ridicule and attack of the ruling government.  
Jaitley on Monday said he had accepted Rahul Gandhi's suggestion of tax exemption for Braille paper. In a letter to Commerce minister Nirmala Sitharaman, the Congress leader had sought a cut in the import duty on specialized equipment for visually-challenged people.
Rahul's letter followed a request by a student from Bengaluru's Mount Carmel College seeking his intervention on the issue. The student, Chandana Chandrasekhar, had met Rahul during his visit to the college and had narrated the challenges she faced as a visually-challenged commerce student.
She followed it up with an email to the Congress leader, listing how import duties were hampering the growth of persons with visual impairment.
"I would be grateful if you could highlight this issue and have these detrimental policies reversed. This customs duty policy affects all categories of people with impairments," she wrote.
The government's acceptance of Rahul's demand signifies a change in its aggressive stance adopted against Rahul. Jaitley's comment during the Budget speech crediting Rahul with one of the government's budget announcements signifies the government's willingness to work along with the opposition on key issues.
An early resolution and passage of the Goods and Services Tax Bill, which has been stuck for long primarily on account of Rahul's opposition to it, is what it appears to have on its mind.