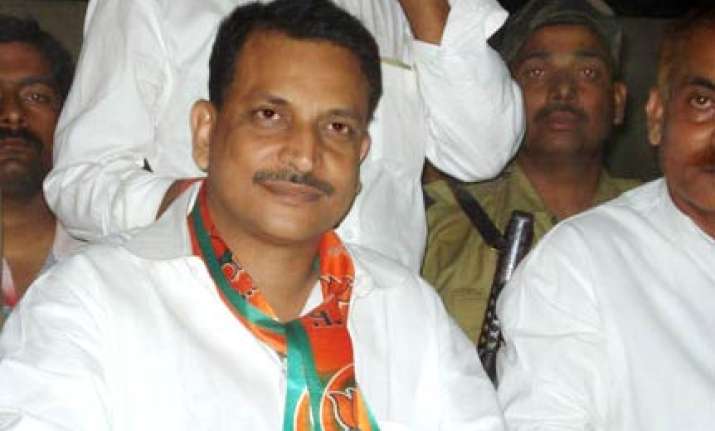 New Delhi, Oct 14: After winning the trust vote in the Karnataka assembly for the second time in four days, the BJP today claimed that the numbers proved that even if the High Court allows five "disqualified" independent MLAs to vote, the party would still have a majority.  
The BJP also renewed its demand for the removal of Governor H R Bhardwaj for "acting as an agent of the Congress".  
"We have come back again and this is indeed a historic moment for Karnataka and for the BJP. The floor test in the assembly in Karnataka conclusively proves the BJP stand that it has a majority there," party spokesperson Rajiv Pratap Rudy said.  
He claimed that with 106 votes in its favour in the assembly which now has an effective strength of 208, the ruling party was "far ahead and beyond" the majority mark of 104 and even if the disqualified MLAs were allowed to vote it would not affect the government.  
"Two MLAs - one from JD(S) and one from BJP - abstained from voting. If that is so, then the factual strength of the assembly is 206 and the majority mark 103. Even if we presume that on October 18, the court allows the Independent MLAs to vote, we would still have 106 MLAs and the vote of the Speaker, giving us a majority in a House of 213 members," Rudy said.  
Rudy also renewed the party's demand for the removal of Bhardwaj.  
"Victory of the BJP does not exonerate the Governor of his actions which has he has done last week and in the last few months. His role is still under the scanner for his unconstitutional acts. In order to have stability in Karnataka, it is important that the Centre recall or sack the Governor today itself," Rudy said.  
BJP also took on the Congress for maintaining all along that the Yeddyurappa government did not command a majority.  
"After BJP got a majority in the Trust Votes on October 11 and now October 14, our friends in the Congress- who were till now talking about majority- have have stopped talking about majority and are now talking about morality. This shows that we have won," Rudy said.  
The Rajya Sabha MP further alleged that Congress cannot digest the fact that the BJP has formed its first government in the South and this was reflected in the way the Governor challenged the Speaker and suggested to the Centre that it should impose President's Rule in the state.  
Asked if BJP leaders would again meet the Prime Minister to demand Bhardwaj's removal, Rudy said, "We assume that the Prime Minister has good memory. We met him yesterday and we have already petitioned the the Prime Minister."  
On whether the BJP would take action against the party MLA who abstained from voting today, Rudy said, "I think it is a natural consequence that action should be taken when they have gone against the party." PTI