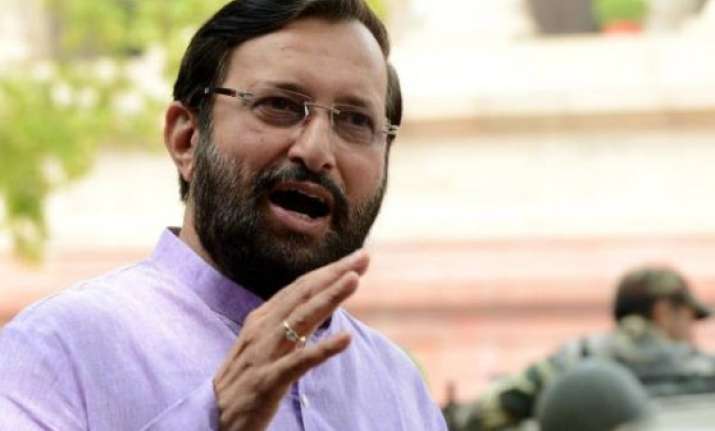 New Delhi: Minister of State for Environment, Forest and Climate Change Prakash Javadekar said that he wanted to put the Ministry in 'autopilot' with transparent, policy-based decision making and acknowledged that the previous United Progressive Alliance (UPA) government had hampered growth by not clearing key environmental decisions.
"I want to put the Environment Ministry in autopilot, which is a regulatory ministry in a way. A transparent, predictable, policy-based decision making ministry, which is what I am heading to," Javadekar said during a talk at the Foreign Correspondents Club here.
To a question whether he thought the previous UPA government had not taken key environment clearance decisions which hampered growth, he said 'Unfortunately, yes'.
He said former prime minister Manmohan Singh had shortlisted 17 important projects for clearance.
"The projects were pending for months," he said, adding that he had conveyed to Singh when he met him at a recent function that he has given clearance to the 17 projects.
He said that at the Major Economies Forum in Paris in July, he had conveyed that 'we don't regard isolation as a policy, and we don't regard any isolation as a grand isolation, but I am confident with my actions and arguments I can convince you, and if I am not convincing you, I am ready to get convinced. We are showing the difference, putting new arguments on the table'.