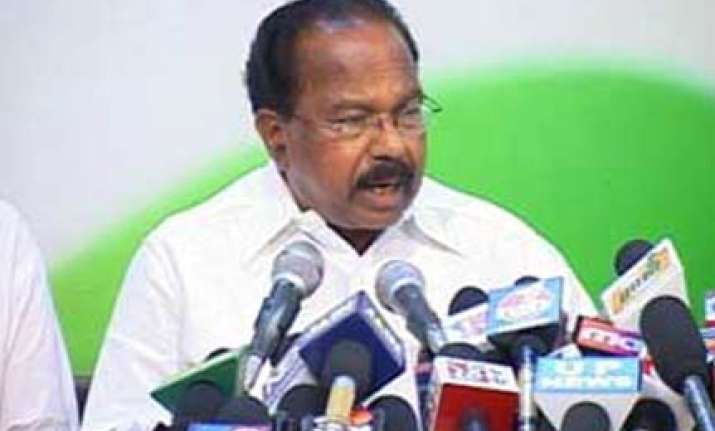 Faced with strident opposition from the Samajwadi Party and RJD over the Women's Reservation Bill, government on Monday  said it does not want to "bulldoze" the Constitutional amendment and would favour a healthy debate before going ahead with it.
After a day of high drama in Rajya Sabha where the Bill was moved for consideration, Law Minister Veerappa Moily slammed the Opposition parties for the way they protested against it. 
"It is a Constitutional amendment Bill. It is not an ordinary bill so that is why the process has to go on and we don't want to bulldoze it. That is why it is slated for tomorrow," Moily, who had piloted the Bill in Rajya Sabha, told reporters. He said the government was all for discussion on the Bill. "You cannot bulldoze it, there should be a discussion," the minister added. 
"It was an uncalled for 'tamasha' (drama) by the Opposition. It is a democratic process and that too a Constitutional amendment. I am unhappy about the way they protested. There are proper methods to show discontent," he pointed out. 
When told that the Opposition was blaming the government for its lack of will, Moily said, "it is the perception of the Opposition and I don't want to comment on it. I have moved it in the Rajya Sabha for a healthy debate and the Bill is the property of that House now." PTI