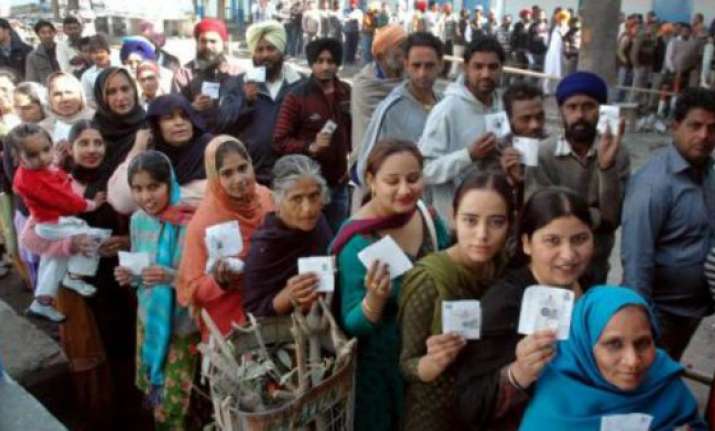 Chandigarh: Voting commenced at 7 AM today amid tight security arrangements on all the 90 assembly seats of Haryana where 1,351 candidates, including the kin of the three famous 'Lals', are battling it out in high-stakes multi-cornered contest.
The polling began at 7 AM and will conclude at 6 PM. The counting of votes will take place on October 19, election officials said.
Over 1.63 crore voters, including 87.37 lakh women, 88,662 service voters and 12 NRI voters, are expected to decide the fate of 1,351 candidates, including 116 women, a figure revised by the election officials last night from earlier 109.
A total number of 16,357 polling booths have been set up.
Unlike in the recent past, when the fight has mainly been limited between Congress and Indian National Lok Dal (INLD), a number of new players have thrown their hats in the ring this time.
Besides Congress and INLD, BJP is trying to come to power on its own for the first time since the formation of Haryana in 1966.
The ruling Congress is eyeing a win for the third time in a row, mainly banking on the development card while main opposition INLD is seeking to return to power after a decade of hiatus, banking on the charisma of its President Om Prakash Chautala and consolidation of the Jat vote, besides other factors.
According to Haryana's Chief Electoral Officer, Shrikant Walgad, supervisory teams are keeping an eye on polling parties which would report from time to time during polling to their concerned senior officers.
Constant vigil was being maintained on persons and vehicles in all border areas of Haryana. Teams of flying squads were patrolling to ensure smooth conduct of elections.