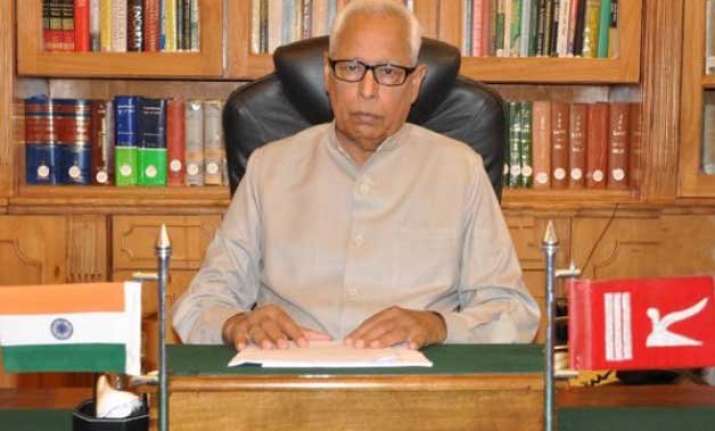 Jammu: Jammu and Kashmir Governor N N Vohra today expressed hope that the state will soon have a democratically-elected representative to lead the government.  "After the successful conduct of elections to the state Assembly, which were visibly free and fair, I believe that the people's mandate shall very soon lead to the installation of the next government," he said in his Republic Day message.
Referring to the recently-held Assembly elections, Vohra said that notwithstanding the sufferings and varied threats, this election witnessed a voter turnout of an unprecedented high level which confirmed, yet again, the people's deeply rooted trust in the democratic process.  
While referring to the imposition of Governor's Rule in the state, he said "the present spell of governance under his charge will soon come to an end, when the elected representatives form a government and take over the responsibility of running the affairs of Jammu and Kashmir".  
Vohra also emphasised the importance of all the government functionaries putting in their best efforts to bring about visible changes in their style of functioning.  He observed that adherence to a work culture that is embedded in efficiency, transparency; responsiveness and accountability must pervade the entire administrative apparatus.
The governor said that serious gaps in the governance apparatus, particularly those that relate to the functioning of the public delivery systems, must be remedied without any loss of time.
He said, stern measures need to be taken to eradicate all dishonest elements from the public services and ensure that key positions are assigned only to functionaries with proven integrity and competence.
The governor stressed that the "menace of corruption and unaccountability, which has permeated all levels of functioning, shall need to be fought and eradicated with unflinching determination."
He said, steps need to be taken for restoring the integrity of all public institutions, particularly those that are the watchdogs of governance.
In this context, he emphasised that the Right to Information Act must be implemented even more vigorously to enable the empowerment of the people at large and, among the various statutory bodies, the State Accountability Commission and the State Vigilance Commission must be particularly enabled to function without any hindrance.