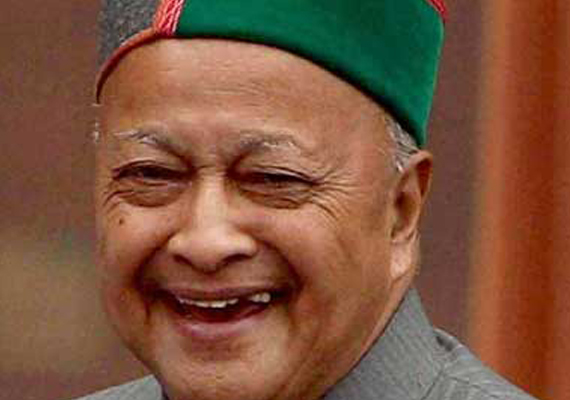 New Delhi, Aug 28: Former Union Minister Virbhadra Singh, who has been made the Congress chief in Himachal Pradesh, today said he would contest the upcoming Assembly elections and try to put up a united fight against BJP, notwithstanding the factionalism within.
He would contest the assembly elections to make his campaign sound serious and did not rule out his case for Chief Ministership.
"My priority is to fight the BJP and oust them from power as it has been the most corrupt government in North India...My first job would be to put an end to this entire factionalism and present the party as one and unitedly fight the BJP," the 78-year-old five-time former Chief minister, who has never lost an election, told PTI in an interview.
Admitting to factionalism in the party, Singh said it existed in every political party across the country and was not new to the state even though he admitted that it has never been so strong in the past.
"It is nothing new. In any party, there is some sort of factionalism that exists. Himachal Pradesh also has been plagued by it for many decades but it has never been so strong as to disrupt the functioning of the party or to sort of jeopardise the interests of the party," he said.
He expressed the hope that a majority of the party leaders will respond positively to his call for unity even though he did not rule out that some of them may still not toe the line.
"I am sure at least 99 per cent of the party will respond to my move and give a positive response. I can't say about one per cent but that does not matter," he said.