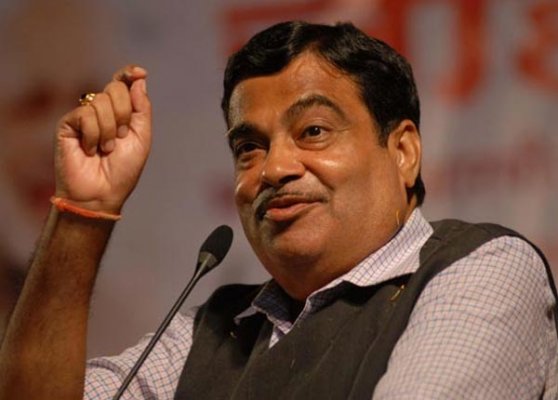 Nagpur: Union Minister Nitin Gadkari did not appear to rule out his return to Maharashtra politics as 39 BJP MLAs met him at his residence here and demanded that he be made the state's Chief Minister.
The MLAs -- all from Vidarbha region -- greeted Gadkari on his arrival here from New Delhi and urged him to become the Chief Minister.
Gadkari later told the electronic media that the MLAs who met him "have a lot of respect for me and they are requesting me to be the Chief Minister.
"However, I have already clarified my stand not to return to state politics. It's for the party's central leadership to decide and I will accept any responsibility given to me," said the former chief of BJP which has emerged as the single largest part in assembly elections with 123 MLAs, 22 short of majority in the 288-member House.
The MLAs had flown to Mumbai on Monday for the BJP Legislative Party meeting which did not take place and returned to the city on Tuesday and drove straight to Gadkari's residence in eastern Nagpur and raised slogans in his favour.
Vidarbha has overwhelmingly come out in support of the BJP which won 44 out of 62 seats in the region.
In Mumbai, senior BJP leader Sudhir Mungantiwar pitched for Gadkari for the post of Chief Minister.
"State BJP leaders feel that Nitin Gadkariji should come back to the state politics and take up the position of the CM of Maharashtra. He has a lot of administrative experience behind him which makes him an ideal candidate," said Mungantiwar, also a former state BJP chief and a member of state BJP core committee.
When pointed out that Gadkari has already refused to give up his ministerial berth and enter state politics, Mungantiwar said, "We are surprised that Gadkari has said that he doesn't want to be in the state. We all demand, in fact, the party here in Maharashtra wants Gadkari to be Chief Minister."
State BJP president Devendra Fadnavis was considered front-runner for the post of Chief Minister though names of Gadkari and other senior leaders like Eknath Khadse and Vinod Tawde were also doing the rounds.