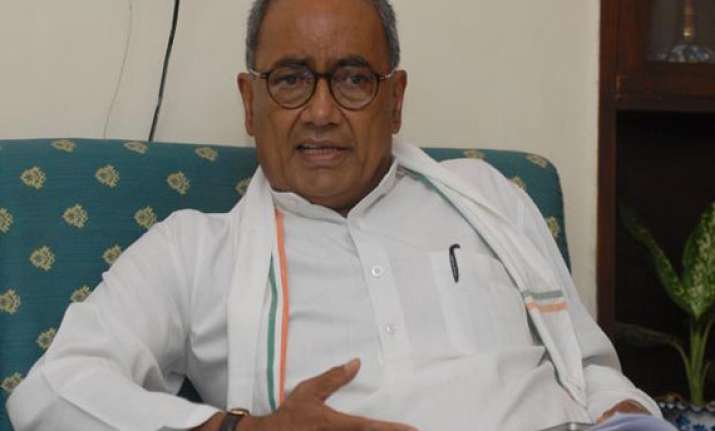 New Delhi: Senior Congress leaders Vayalar Ravi and Digvijay Singh will visit Andhra Pradesh as observers for overseeing the election of leaders of Congress Legislature Party in both the state Assembly and the Legislative Council next week.
Though the election in Telangana is for the Leader of Congress Legislature Party, the party will elect Leader of Legislative Council for both the residual Andhra Pradesh and Telangana, general secretary in-charge of the party Janardan Dwivedi said here today.
Congress, which went it alone in the Assembly and Lok Sabha elections in Telangana and Andhra Pradesh, could secure only one Lok Sabha and 21 assembly seats in Telangana and was routed in residual Andhra Pradesh.
Against this backdrop, election of Congress Legislature Party leader has become crucial in the newly-carved out state as the CLP leader would ultimately become the Leader of the Opposition in Telangana Assembly.
Party sources said four former ministers including Jana Reddy, Geetha Reddy and Uttam Kumar Reddy are in the race.
A senior party leader claimed that the Telangana Congress Committee leadership had two options—either MLAs electing their leader or leaving the decision to the party high command.