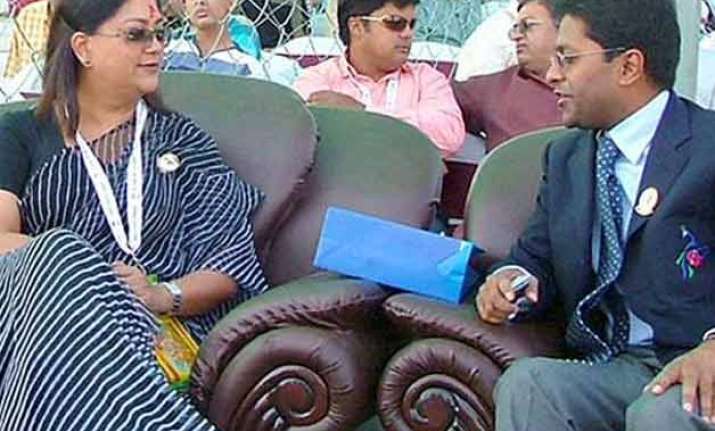 New Delhi: Former IPL chief Lalit Modi was recommended for a Padma Award in 2007 by Rajasthan government led by Vasundhara Raje, latest reports have revealed.
The disclosure is likely to intensify opposition attack on already under fire Raje for her connections with tainted ex-commissioner of IPL.
Raje had forwarded Modi's name on July 28, 2007 through the sports council.
Rajathan government's ground for recommendation was Modi's vast business empire and his contributions in development of cricket in the state.
Interestingly, IPL, the biggest achievement of Lalit Modi, started in 2008, a year after the recommendation.
The recommendation letter also mentioned how Modi helped the state in organising six matches of Champions League. The government asked the recommendation later from then Rajasthan Cricket Association (RCA) president Lalit Modi himself.
Raje is in the dock for giving an affidavit to British government in favour of Lalit Modi, who is facing Enforcement Directorate probe into alleged money laundering in connection with organising of IPL tournament.
Raje's son Dushyant Singh has also been under attack over reports that his company received Rs 11.63 crore in investments from Modi in 2008.
As soon as the probe started in 2010 on the complaint of then BCCI chairman N Shinivasan, Modi flew to London to avoid the legal process and since has been living there.