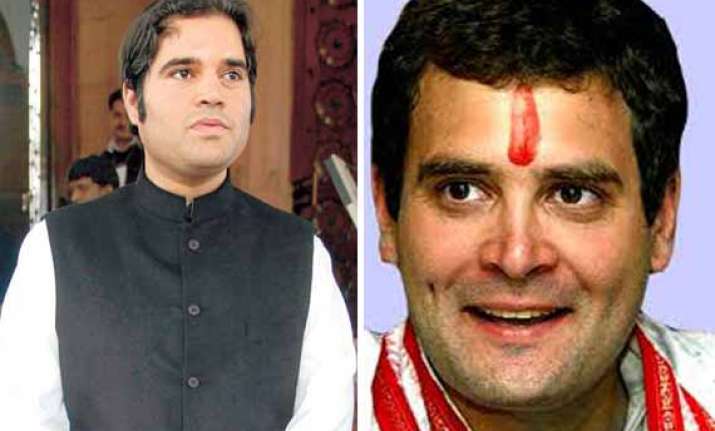 Sultanpur/Rae Bareli (UP): BJP candidate from Sultanpur Varun Gandhi was embroiled in a controversy over his reported remark in which he had praised the work done in Rahul Gandhi's constituency Amethi.
The reported remarks evoked a positive reaction from Rahul Gandhi, who said in Rae Bareli before reporters, that "what Varun has said is correct".
Even as the top BJP leaders trying to close ranks and described Varun's remarks as taken out of context, Varun Gandhi posted a statement on Twitter, saying that he was not endorsing any party or candidate.
Varun Gandhi tweeted:  "My comment, last night, in a meeting with teachers and NGOs, in response to being asked whether I knew about initiatives in Amethi, was that although I had not seen the work done via self help groups in Amethi, I had heard it was fairly decent, and I would stress on empowering people towards being self-reliant.
"It should NOT be seen as an endorsement of any political party or candidate."