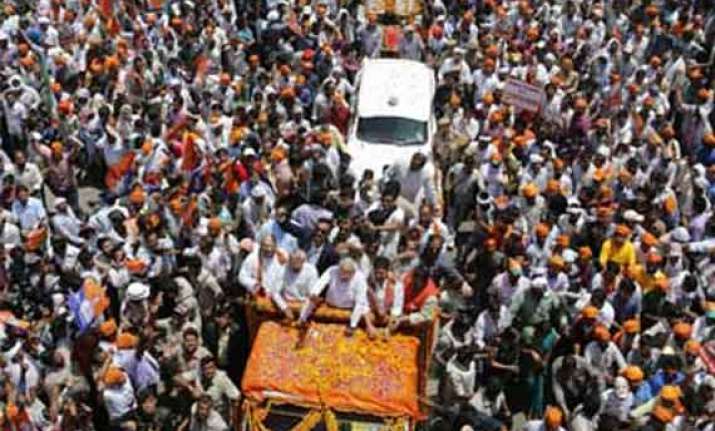 New Delhi: Apart from the high-stakes battle, the Varanasi constituency has achieved the distinction of having the highest number of 42 candidates in fray in the 2014 Lok Sabha elections, though it has to share the honour with Chennai South which has an equal number of contestants.  
BJP's prime ministerial candidate Narendra Modi, Aam Aadmi Party supremo Arvind Kejriwal, Ajay Rai of Congress, Vijay Prakash Jaiswal of BSP and Samajwadi Party's Kailash Chaurasiya are among the 42 candidates in contention in Varanasi which goes to polls in the last phase of the Lok Sabha elections tomorrow.
Polling in Chennai South was held on April 24 in the sixth phase.
Those among the 42 aspirants were T K S Elangovan of DMK, BJP's La Ganesan, V Balaji of BSP, S V Ramani of Congress and AIADMK's J Jayavardhan.