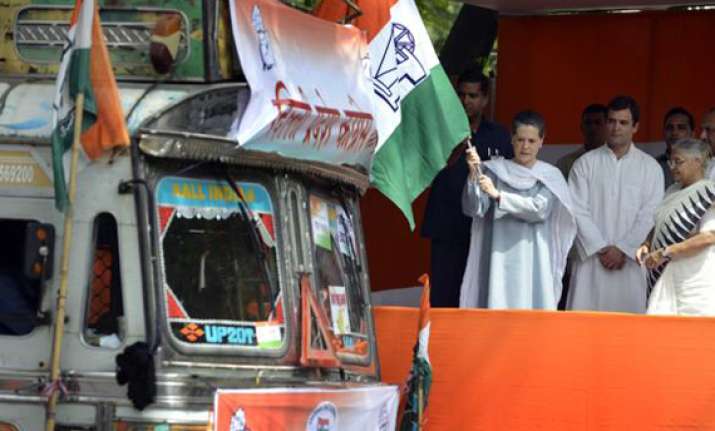 Rishikesh, Jun 27: Twentyfour truckloads of relief items flagged off with fanfare by Congress president Sonia Gandhi and vice president Rahul Gandhi on Monday are lying in Rishikesh for the last three days as they have run out of fuel.
The drivers told mediapersons that they do not have money for their meals also. "Should we now sell off these relief goods for out subsistence?", one of them asked.
The drivers said, nobody from the Congress party neither accompanied them, nor were in touch with them over phone. "We were only asked to go up to Srinagar (Pauri Garhwal), but the roads are broken", the drivers said.
The trucks are fully loaded with costly relief items assembled by Congress party in Delhi. Party spokesperson Sandeep Dikshit said, he was not coordinating but would pass on this information to other members.