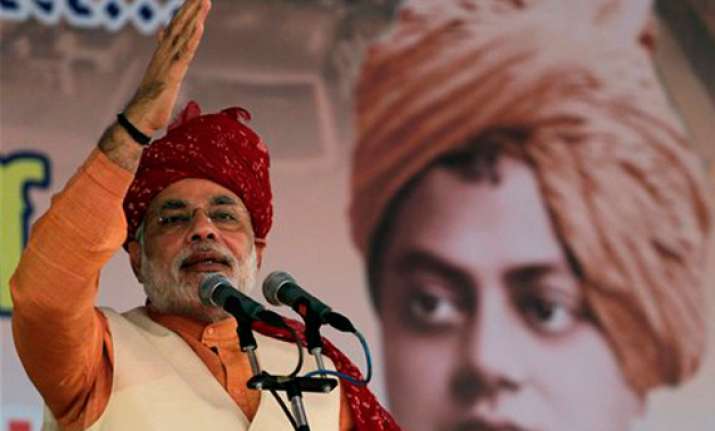 Lucknow, Dec 28: Will Gujarat Chief Minister Narendra Modi be the Santa Claus for the Uttar Pradesh unit of the Bharatiya Janata Party (BJP)?
The murmurs on the likelihood of the saffron party promoting the Gujarat satrap as its national face in the next Lok Sabha polls grew louder Tuesday.
As the party went into an overdrive to celebrate the 88th birthday of former prime minister Atal Bihari Vajpayee, more than two dozen huge hoardings came up here with photographs of both Vajpayee and Modi.
While the hoardings carry the names of various local and state unit leaders, the appearance of Modi in them set off speculation that the party may be accepting that Modi was its best bet for Lok Sabha 2014.