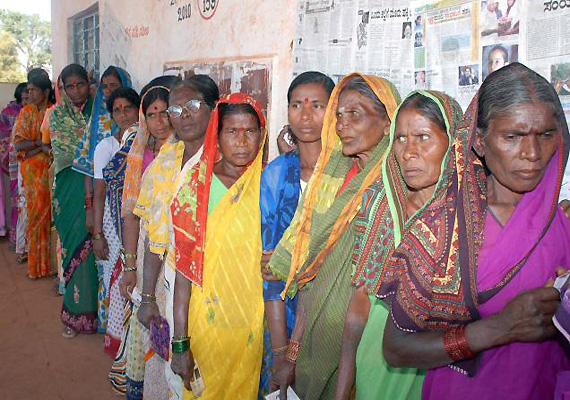 Lucknow, Feb 9: First phase of Uttar Pradesh assembly election has witnessed larger participation of fairer sex as turnout percentage of females is higher than that of males in a number of districts.

"A new trend has emerged in the first phase where participation of women was higher than males," joint chief electoral officer Anita Meshram told reporters here.

She said in Siddharth Nagar district turnout percentage of females was 57 per cent, while it was 47 per cent in case of males.

In Basti, turnout percentage of females was 62 per cent as against 55 per cent males and in Ambedkar Nagar it was 65 per cent females and 60 per cent males.

"Though details of other districts are still to come, but its a new trend as generally participation of women in previous elections was lower than men," Meshram said.