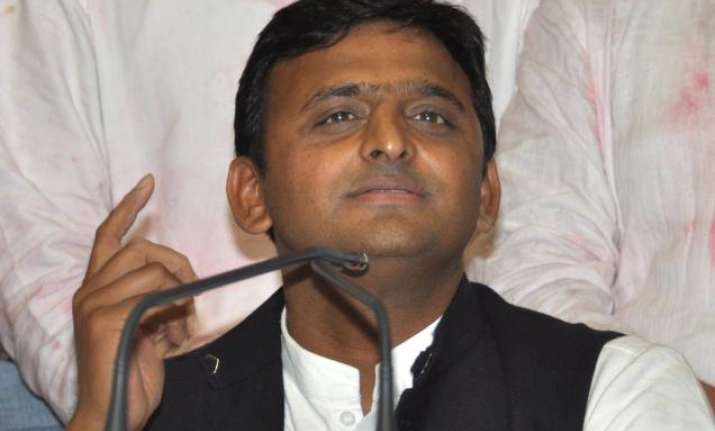 Lucknow, June 1 : Seeking to fulfil his party's election promises, Uttar Pradesh Chief Minister Akhilesh Yadav today made provisions for unemployment allowance, waving of farm loans and giving laptops to students in his maiden state Budget for 2012-2013.
Amidst walkout by BSP, Yadav presented the Budget saying that he has inherited a shattered economy that has been marred by corruption.
The Budget proposed no new tax, while listing several incentives for a cross-section of the society.  It has made a provision of Rs 1,100 crore for providing unemployment allowance to about 9 lakh people in the age group of 30-40.
Besides, the Budget provides for Rs 2,721.24 crore for distributing laptops and computer tablets to class 10th and 12th passouts.
These two were among major promises made in the Samajwadi Party manifesto during Assembly Elections this year. 
It is also for the first time that the state's Budget size has crossed the figure of Rs 2 lakh crore, 18 per cent more than the last Budget.
Yadav, who also holds the finance portfolio, made a provision of Rs 446.35 crore for the Kanya Vidyadhan Yojna which would be restarted.
Besides, the Budget proposes Rs 350 crore for the 'farmers accident scheme', under which the government has decided to enhance the insurance amount from Rs 1 lakh to Rs 5 lakh.
It also provides for Rs 500 crore for waiver of farmers' loans, besides Rs 400 crore for payment of sugarcane dues. 
Yadav said that Rs 23,591.72 crore has been earmarked for infrastructure facilities like roads, bridges, irrigation and power sector. About Rs 585.69 crore is for new power projects. 
Yadav said his government has inherited a shattered economy because public funds were being used as personal ones in the past few years, as well as on account of corruption and diversion of funds on installing statues.