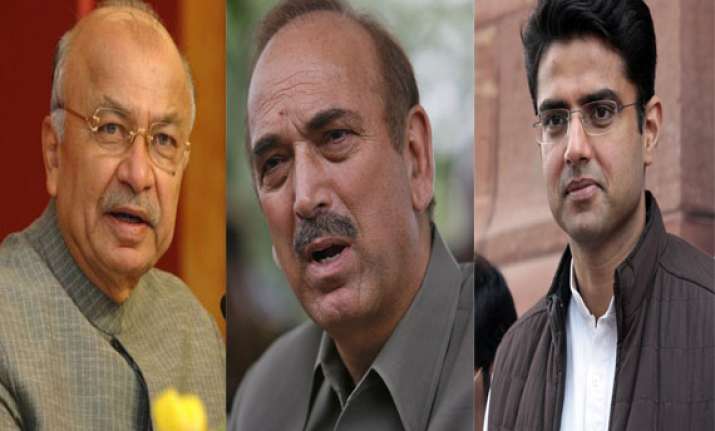 New Delhi: Union Ministers Sushilkumar Shinde, Ghulam Nabi Azad and Sachin Pilot were among the candidates who filed their nominations today for the fifth phase of Lok Sabha election in 122 seats.  
BJP's Col Sonaram, who candidature has riled Jaswant Singh and his supporters, filed his papers from Barmer seat in Rajasthan. Misa Bharti, who was accompanied by her father RJD chief Lalu Prasad, submitted her nomination from Patliputra in Bihar for her maiden bid to enter Lok Sabha.  Nominations for the fourth and fifth phases will close tomorrow.
Fighting his maiden Lok Sabha election from his home state Jammu and Kashmir, Union Health Minister Azad was flanked by Chief Minister Omar Abdullah and state Congress chief Saif-uddin-Soz as he filed his papers at the election office in Kathua.
Home Minister Shinde submitted his papers from the Solapur Lok Sabha constituency in Maharashtra in the presence of Maharashtra Chief Minister Prithviraj Chavan and NCP president Sharad Pawar.
Corporate Affairs Minister Pilot filed his nomination from Ajmer Lok Sabha seat in Rajasthan, where so far 147 candidates have filed nominations for 20 LS seats. Sachin's mother Rama Pilot also put up her papers as a substitute candidate from Ajmer.