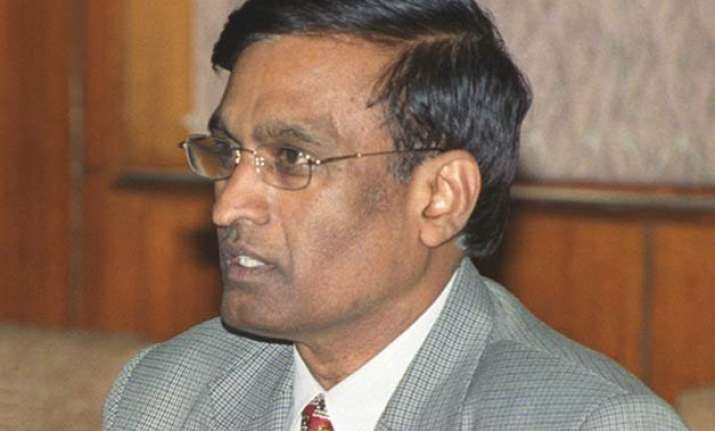 Jammu: Union Home Secretary L C Goyal today visited forward areas along International Border (IB) and reviewed security and border situation situation here in the backdrop of terror strikes by militants.
Goyal also held meeting with Governor N N Vohra and Chief Minister Mufti Mohammad Sayeed and discussed matters relating to the security and law-and-order scenario in the State.
Goyal arrived with a team of senior Home Ministry officials this morning, and they straight way left for the Octerio Border Out Post (BoP) along IB in R S Pura sector of Jammu district, senior officials said.
During the visit, Goyal was given a presentation by the IG, BSF, Rakesh Sharma about threat perception from across the border, ceasefire violations, security grid and counter- infiltration measures, they said.
They also raised demands regarding the modern weapon system and other issue, for which Goyal assured them to expedite.
Goyal also asked civil authorities to expedite the matter relating to the land compensation and farming across the fencing by the farmers.
Union Home Secretary later chaired a high level security meeting here in which top Army commanders and officers of BSF, CRPF, Police, Intelligence Agencies and civil authorities participated.
The GOC 16 corps, Lt Gen K H Singh, 9-Corps Commander Lt Gen Rajev Bakshi, 16 Infantry Division, Maj Gen Dushyan Singh and GOC, 29 Infantry division besides Special DG CRPF, R C Dayal, DGP K Rajendra Kumar, Home secretary B R Sharma, I of BSF, Police, CRPF and top officers of IB and other agencies took part in the meeting.
Union Home Secretary during the meeting has expressed concern over attacks by terrorists in the areas randomly and called for measures to check it.
He also lauded the security forces for the jobs.