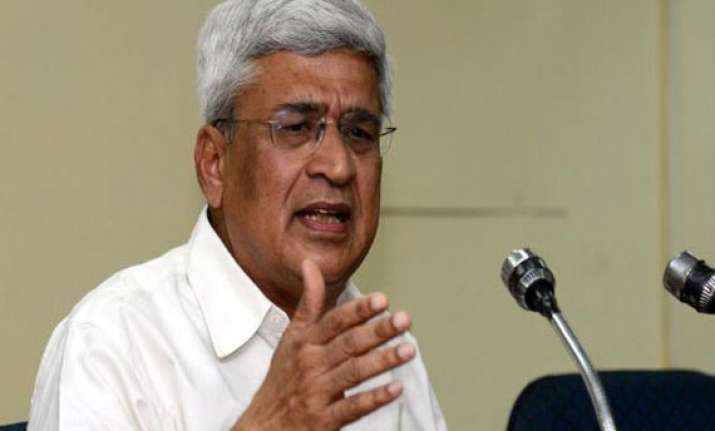 New Delhi: Blaming AIADMK for breaking off the alliance with them  unilaterally", Left parties today said that such a move by the ruling party in Tamil Nadu to "marginalise" them would not help it in the fight against Congress and BJP.
"If anyone thinks that by bypassing and marginalising the Left parties, a credible alternative to BJP and the Congress can be presented, they are mistaken," CPI(M) General Secretary Prakash Karat said at a public meeting in Tamil Nadu.  Maintaining that AIADMK had joined the anti-communal convention of non-Congress secular parties in Delhi last October, he said that the party had subsequently declared its alliance with Left parties for the upcoming Lok Sabha polls.  "However, AIADMK unilaterally broke off its alliance with the Left parties," Karat was quoted as saying in a statement here.
Inaugurating a memorial in the honour of 44 agricultural workers burnt alive by landlords in 1968 at Keezhvenmani in Nagapattinam district, Karat declared that the Left parties in Tamil Nadu would "unitedly fight the elections against neo-liberal policies, communalism and corruption".  "The Left will continue to play a central role in evolving pro-people alternative policies at the Centre and in the states," he added.
The CPI(M) leader also charged the UPA government for its role in "some of the worst corruption scandals that the country has witnessed, not to mention the enormous burden imposed on the people of the country through unprecedented price rise".
He also attacked the BJP and its prime ministerial candidate Narendra Modi and charged that they posed a serious threat with their communal and divisive platform.  Addressing a press conference here after a meeting of his party's National Council, CPI General Secretary S Sudhakar Reddy, meanwhile, attacked the corporates and international financial capital for trying to install a "more subservient regime".
He said they were "ready to destroy our secular-democratic fabric and institutions to have a more subservient government".
"Not only the major bourgeois parties, but even the regional parties are being manipulated with the aim of marginalising the Left," Reddy said.