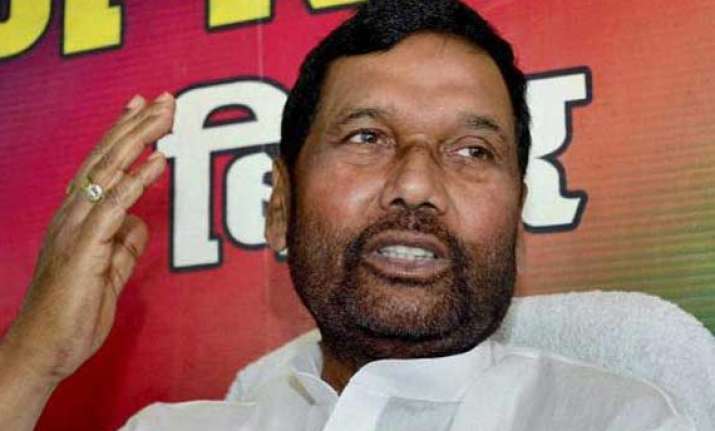 Muzaffarpur: Unhappy over the BJP's decision to ally with Ram Vilas Paswan's LJP for the Lok Sabha election, some senior BJP leaders kept away from Narendra Modi's rally here Monday.
They included Bharatiya Janata Party national vice president C.P. Thakur, former minister Ashwani Kumar Choubey, Giriraj Singh and MP Kirti Azad.
Thakur and Giriraj Singh belong to the Bhumihar community and are otherwise vocal supporters of Modi, the BJP's prime ministerial candidate.
Both are reportedly upset after the BJP joined hands with the LJP and the Rashtriya Lok Samata Party of Upendra Kushwaha in Bihar. Paswan is the most prominent Dalit leader in Bihar.
Choubey, a legislator from Bhagalpur, and Azad, elected from Darbhanga, are Brahmins. They too are opposed to the alliance with the Lok Janshakti Party.