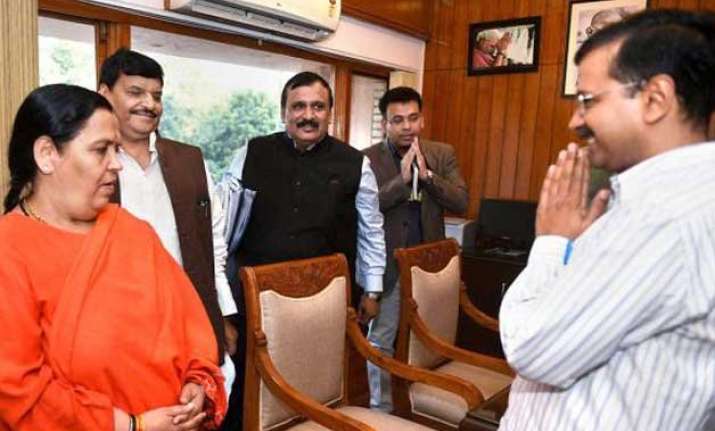 New Delhi: The Centre and the Delhi Government today agreed to setup a Special Purpose Vehicle (SPV) to clean and rejuvenate river Yamuna for which a blueprint would be prepared in 45 days.
Union Water Resources Minister Uma Bharti and Delhi Chief Minister Arvind Kejriwal have agreed to set-up a SPV for cleaning up and rejuvenation of Yamuna River, an official statement said here today.
It has been agreed to prepare a blueprint for the purpose during the next 45 days, the statement from Water Resources ministry said.
"This was decided in a meeting between the Union Minister and Chief Minister held in New Delhi today, which was also attended by Delhi's Minister-in-charge for Water Kapil Mishra and senior officials of concerned departments from Central and Delhi Governments," it said.
Bharti also accepted Kejriwal's request for convening a joint meeting soon with Union Urban Development Minister M Venkaiah Naidu and Union Road Transport and Highways Minister Nitin Gadkari.
The Chief Minister expressed the view that such a meeting was important since all the concerned Ministries/Departments would have to work together for cleaning the historic river and reviving its past glory, the statement added.
Bharti said she would take up the matter with the concerned Ministers and intimate the Chief Minister about the possibility of this meeting.