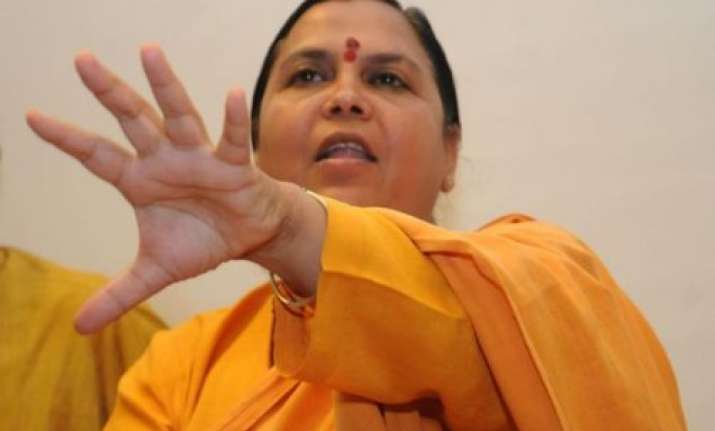 Lucknow: Union Water Resources Minister Uma Bharti today met with Chief Minister Akhilesh Yadav at his official residence and discussed in detail the irrigation projects in the state and issue of cleaning of Ganga and other rivers.
"Both the leaders agreed that state government would send projects pertaining to riverfront development schemes on the banks of Ganga in Garh Muktershwar, Kannauj, Kanpur, Allahabad and Varanasi to the Central government," an official statement said.
Yadav assured the Union Minister of his government's support in cleaning of Ganga, its subsidiaries and other rivers in the state.The Chief Minister also assured cooperation to the Centre in setting up of Ganga University, the statement said adding, the Union Minister also agreed to Yadav's request of setting up a Ganga flood control centre in Lucknow.
Earlier, Bharti held a meeting with State Irrigation Minister Shivpal Singh Yadav and discussed an action plan to clean up Ganga.
Shivpal, while talking to reporters, said a project in this regard would be implemented soon.