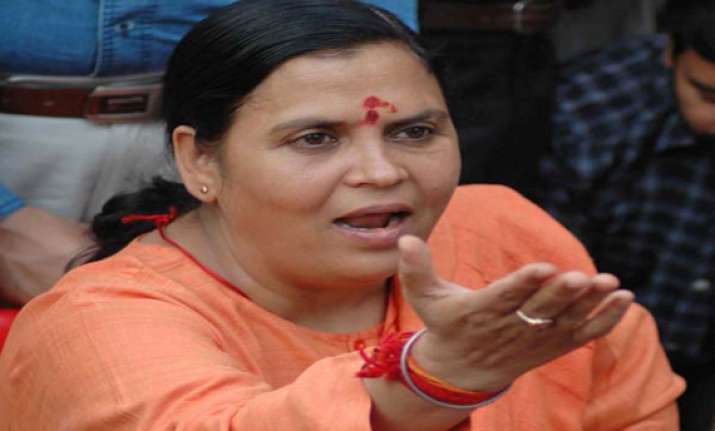 New Delhi: BJP leader Uma Bharti today asked the Election Commission to take legal action against "meticulous dissemination of concocted video clips" on social media by "anti-BJP parties" after Congress released a video of her purportedly describing Narendra Modi an agent of destruction.
In a letter to the EC, she alleged anti-BJP political parties are distorting her speech in bits and pieces and releasing it on social media sites with an "ulterior motive and to gain political milege by defaming her".  She charged other political parties are conspiring and misuising the media to tarnish Modi's image.  Praising Modi, Bharti said he is an "exceptional" personality and he is at the centre of the country's hope today.
"I have great respect and regard for Narendra Modi. I am deeply pained by the meticulous dissemination of concocted video clips in social media to malign my reputation. This is a clear violation of model code of conduct in operation today when general election is scheduled to be conducted across the country," she said.
The video clip released by Congress shows Bharti describing Modi as "Vinash Purush" (agent of destruction) and his development claims as "sham".