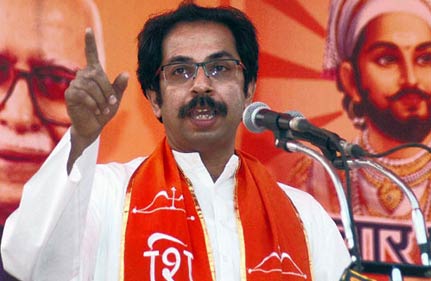 Mumbai, Nov 19: Shiv Sena Working President Uddhav Thackeray today criticised the Congress-NCP for retaining most of its ministers who were part of the earlier Ashok Chavan government.
In a statement, Thackeray wondered what was the need to sack Ashok Chavan, if the coalition partners wanted to repeat the same ministers.
"Corrupt Congress should not have the right to govern the state anymore," he charged.
Shiv Sena had opposed inclusion of Narayan Rane into ministry alleging land grabbing cases in Pune and Mahableshwar.
Narayan Rane,on the other hand, who was shifted from Revenue to Industries rubbished the Sena allegation saying that the party was raising "petty" issues to prevent him from becoming "a minister or Chief Minister".
Stating that he was happy with Industries department, Rane said he had not sought any particular ministry. "I am happy with what I got. There is a lot of scope for Industrial development in the state," he added.
Rane, a Chief Ministerial aspirant, who had held the post in the Shiv Sena-BJP government, also assured to fully co-operate with the Chief Minister Prithviraj Chavan. PTI