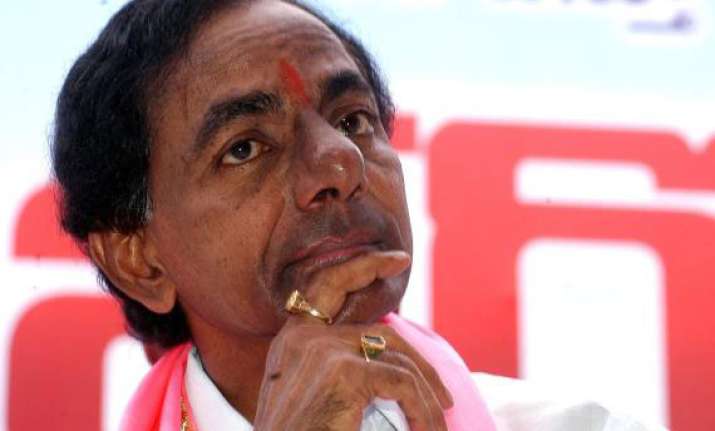 Hyderabad, Aug 6: Telangana Rashtra Samithi (TRS) Tuesday claimed that some forces were planning to assassinate its chief K. Chandrasekhara Rao.
TRS leaders Harish Rao and E. Rajender said they had information that a conspiracy was being hatched to kill their party president. They claimed that even the money was paid to hired killers. They said they had passed on the information to police.
Talking to reporters, they demanded a thorough probe into the conspiracy and 'Z-plus' security to KCR, as Chandrasekhara Rao is popularly known. Harish Rao warned that if KCR was harmed, the government would be responsible for its consequences.
The TRS leaders said threat to KCR increased after the central government decided to carve a separate Telangana out of Andhra Pradesh.
KCR, who floated TRS in 2001 to revive the movement for separate state of Telangana, had claimed in the past that plans were being made to kill him.