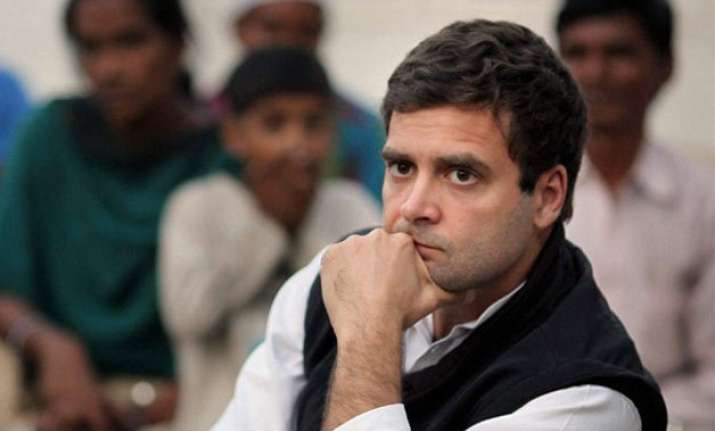 Hyderabad: As Rahul Gandhi kicked off his padyatra in Telangana, the ruling Telangana Rashtra Samiti and the BJP slammed alleged attempts to politicise the farmers' issue and turn his visit into a "grand celebration."
"A democratic country like India needs a strong opposition. Rahul Gandhi and Congress should focus on issues that don't backfire on them. Selective amnesia will not serve their interests," TRS Lok Sabha member Konda Vishweshwar Reddy said.
Secretary General of the ruling TRS, K Keshava Rao, flayed the way streets were flooded with posters and hoardings welcoming Rahul and trying to make his visit a kind of "grand celebration."
"Let's not politicise the human issues. He has come for a tragic incident (farmers' suicides). Let's not pay insult to the people who are in difficulty", the Rajya Sabha member told PTI here.
Telangana BJP President G Kishan Reddy said Rahul should first talk about farmers' suicides from 2004 to 2014 in the then undivided Andhra Pradesh when Congress was in power.  
"Have you consoled the families of deceased farmers and tried to give them confidence? Didn't you see suicides during your rule? Are you not aware that Union Minister Sharad Pawar said in Rajya Sabha that 21,810 farmers committed suicide in undivided Andhra Pradesh during 2004-2014?" he asked.  
"The poor and the farmers are not remembered (by you) when in power. Everybody is remembered after losing power," Reddy said.
Telangana Congress leaders said Rahul's padayatra to meet families of farmers who committed suicide due to debt burden, is to highlight the plight of peasants, express solidarity with them and instill a sense of confidence among them.