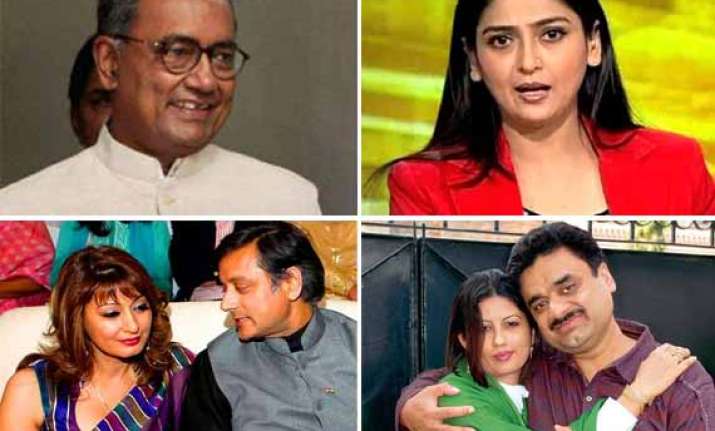 New Delhi: The recent Digvijaya Singh and Amrita Rai affair has aroused interest in love stories involving Indian politicians.
There are many politicians in India who first got into relationships and then married their lovers. Some of them, like N D Tiwari, were forced to acknowledge their relationship by court of law.

Let's have a look at some of these political love stories of India:




1. Digvijaya Singh and Amrita Rai
The love story of Congress general secretary Digvijaya Singh and journalist Amrita Rai came as a major surprise to the people of this country, given the fact that there was a huge age difference between the two. While Digvijaya is 67, Amrita is 43.
Digvijaya Singh confessed his relationship with Amrita and said that he will marry once the court gives divorce to Amrita from her first husband. Amrita too said that she was waiting for the early disposal of the mutual-consent divorce that she has filed in the court.
There can be no two views on the fact that personal lives of politicians should not be made a matter of public debate but since Digvijaya himself had pointed fingers at Modi's marital status, media left no stone unturned in grilling him on his affair.