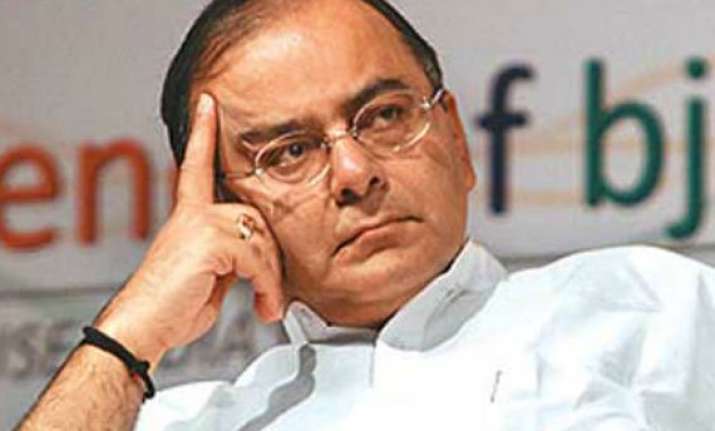 New Delhi: There is a strange convergence of ideologically opposed political parties that the government is faced with in its efforts to make changes to the Land Acquisition Act, Finance Minister Arun Jaitley said Friday, adding that he was unfazed by the development.
"We want to change this land acquisition law... we find there is a strange convergence between the Trinamool Congress and the CPI-M, parties ideologically opposed, and the Congress is supporting this convergence on the issue," Jaitley said at the Agenda Aaj Tak event here.
"I don't have any problem with this convergence, because it is we who occupy the development space in this discourse," he added.
The finance minister underlined the point that in the face of such politics, amending the land law in both houses of parliament was not going to be as easy as a "one-off show".
The Trinamool Congress came to power in West Bengal in 2011 on the back of a movement against the then ruling CPI-M's policies of acquiring land for industry like in the case of Tata's proposed Nano car project in the state.
Jaitley has earlier said the government is considering changes to some "illogical provisions" of the law.
"There are some illogical provisions like land cannot be used or acquired under this law for private educational institutions, private hospitals and hotels. There are some factors in it, which certainly require a relook," Jaitley had said at the India Economic Summit here.
He pointed out Friday that by the logic of the law, for instance, a new capital of Andhra Pradesh, or the 100 smart cities proposed cannot have private universities and schools, private hospitals or hotels.
Jaitley said the new law lays down extremely complicated procedures, making it almost impossible to acquire land.
The act now makes it mandatory to take the consent of 80 percent of the people whose land is taken for private projects. In the case of public-private-partnership projects, the consent of 70 percent of people is required.
Important infrastructure projects like industrial corridors and housing, especially for the poor, and even defence projects were being held up by such illogicalities in the law, Jaitley said.