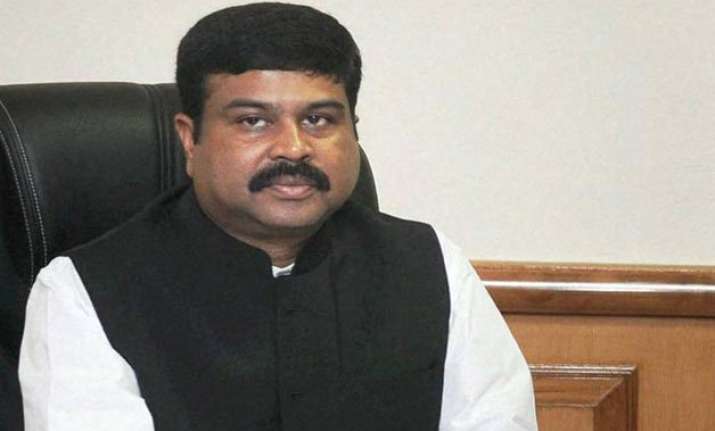 New Delhi: After the leak of documents from his ministry, Petroleum Minister Dharmendra Pradhan on Sunday asserted that all those who subverted the system would be punished. He, however, made it clear that the government was not targeting any particular corporate.
He also said that his ministry is ascertaining whether standard operating procedures (SOPs) for handling confidential information was violated.
"Yeh kisi ek ke bare mein ya kisi ek ki khilaf nahi hai. Hamare ghar mein chori hui hai and humne competent system ko approach kiya is cheeze ko throughly investigate karne ke liye. (this is not about anyone (corporate), or against an individual. Our house has been burguled and we approached the competent authority for investigation," Mr Pradhan told the Press Trust of India.
"One thing is clear that this government will not allow anybody to subvert the system. This government is determined to punish those who break law," he told PTI.
His comments came as the probe by Delhi Police continued to expand with 12 people, including five executives of private companies, being arrested and raids being carried out at various places. Those arrested include two staffers of the ministry.
According to the police, some of the accused allegedly used fake ID cards to gain access to Shastri Bhawan, the building that houses the Petroleum Ministry on the second floor, in the middle of the night to get hold of confidential documents and allegedly sold them to purported agents of certain corporates.
The arrested executives belong to Reliance Industries, Essar, Cairn and Reliance Group.
"Nobody is above the law. Nobody will be spared. Law will take its own course," Mr Pradhan has said.
Asked if there were indications of involvement of senior officials including at the level of joint secretary, the Oil Minister said, "all this is speculation. I do not have any information... let the probe be completed.
Keys to as many as seven rooms including that of Special Secretary, two joint secretaries - and some directors dealing with sensitives issues like exploration policy, petroleum pricing and gas pricing were found to have been duplicated.
Mr Pradhan refused to identify the specific instance that led to the complaint but said "we had discomfort (over a certain incident) and competent authorities were informed".
While locks of all the rooms in the ministry have been changed, it is now strictly adhering to the Standard Operating Procedure (SOP) of handing criticial information.
"Any secret file or document has to be hand delivered or has to be sent in sealed envelop," Oil Secretary Saurabh Chandra explained.
This as also other standard drills will be followed in letter and spirit.
"There is an SOP. That has to be strictly adhered to, right from my office to down below," Mr Pradhan said.
The ministry is now looking into how the people alleged for theft could lay a hand over keys to seven rooms.
After the arrest of five people -- two Petroleum Ministry staffers and three middlemen -- Delhi Police Commissioner BS Bassi had said action was taken on a tip off that two persons along with their associates were involved in "procuring, obtaining and stealing the official documents by trespassing into the offices of Ministry of Petroleum and Natural Gas at Shastri Bhawan on February 17."
The police on Saturday told a Delhi court that "national interest was taken for a ride" and talked about possibility of invoking Official Secrets Act.