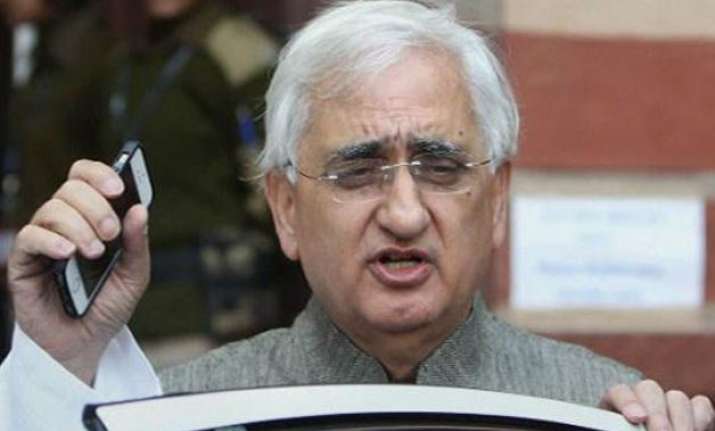 Patna:  Senior Congress leader Salman Khurshid has hinted that those striking discordant notes on the leadership qualities of Rahul Gandhi, are doing so for personal reasons.
The former External Affairs Minister said in a "big" and "live" party like the Congress, such discordant notes would always be there, otherwise, it would seem like the party is dead.
"But sometimes when you analyse, you get to know that discordance is for a personal reason. I think we have to think of the larger cause to the country today. I don't think we should allow our personal reasons to prevail over public responsibilities," Khurshid told PTI on some leaders in the party reportedly questioning Rahul's leadership qualities.
Asked if the old guard in the party feels threatened by the "rise" of Rahul, he said, "I don't know, I am neither a member of the old guard nor a member of the new brigade." On Bihar Assembly elections, Khurshid said: "I hope it can be...if we all are sensible...Bihar can be the beginning of the undoing of the terrible government at the Centre."
He favoured the Congress joining hands with the JD(U) in Bihar elections not with the intention to counter the BJP, but to give a good government in the state.
"No. No. I don't want to counter BJP," Khurshid said, responding to a question.
"I want Bihar to get a good government, not only to counter BJP, because BJP's attitude of countering Congress everywhere should not be replicated by our countering the BJP."
"We think that we should be able to give a better government than the BJP is capable of giving and for that purpose we must ensure that not only in reaction to something but also in genuine efforts to form a good government...we should come together," he added.