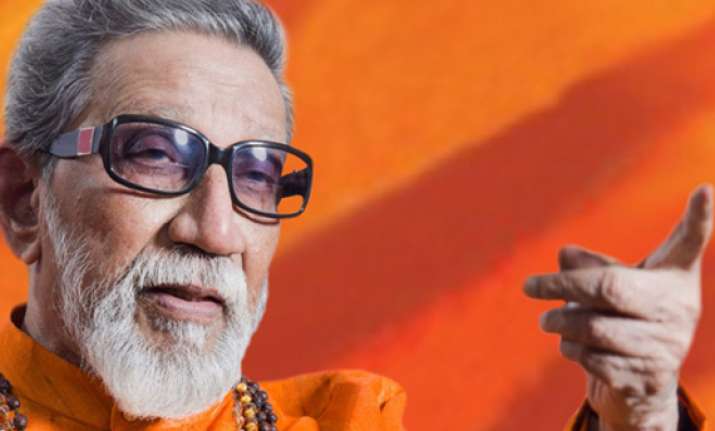 New Delhi, Nov 22: Shiv Sena chief Bal Thackeray, who passed away in Mumbai last week, was the only non-MP to get obituary references in the Lok Sabha and the Rajya Sabha Friday, the first day of the winter session of parliament.
Thackeray is amongst the few leaders ever to get obituary references without being a member of either house.
The Shiv Sena and the Bharatiya Janata Party (BJP) had urged the presiding officers of both houses to pay an obituary reference to Thackeray and adjourn parliament as a mark of tribute to him, party insiders said. However, the government decided to include his name in the list of obituary references but did not agree to adjourning parliament's sitting for the day.
Lok Sabha Speaker Meira Kumar said in the house: "We deeply mourn the loss of our former colleagues and Shri Thackeray and I am sure the house would join me in conveying our condolences to the bereaved families. Balasaheb Thackeray was well known as a political cartoonist and editor of Marmik, a political weekly and Saamna, Marathi daily newspaper. Shri Thackeray founded Shiv Sena in 1966. He passed away on 17th November, 2012, in Mumbai at the age of 85 years."
Rajya Sabha Chairmnan Hamid Ansari described Thackeray as a charismatic person who always tried to inculcate a sense of pride in people, particularly those from Maharashtra.
"Beginning his career as a cartoonist with the Free Press Journal, Thackeray founded the Shiv Sena party in 1966 to espouse the cause of local people of Maharashtra," he said.
Besides Thackeray, tributes were paid to 10 former members, including former defence minister K.C. Pant and Telugu Desam Party (TDP) leader K. Yerran Naidu, in the Lok Sabha.
The others were Ram Sewak Chowdhury, Bharat Bhushan, Sat Mahajan, Raj Kumar Rai, Lourdasamy Adaikkalaraj, Nawal Kishore Sharma, Harihar Swain and Ram Sewak Hazari.
In the Rajya Sabha, tributes were paid, besides Thackeray, to B.V. Kakkilaya, Ranganath Misra, Jagesh Desai, B.P. Singhal (ex-member), B. Satyanarayan Reddy, Anantray Devshanker Dave, Kailash Pati Mishra and Pant.