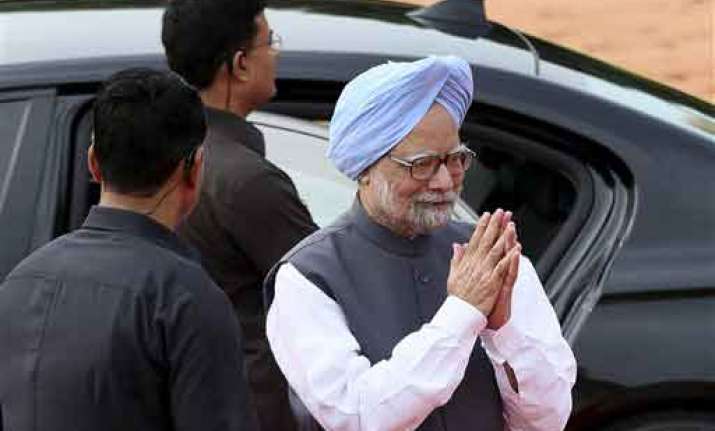 New Delhi: Prime Minister Manmohan Singh Wednesday indulged in a bit of luncheon diplomacy as he met top BJP leaders to discuss a bill for formation of a Telangana state.
The bill is pending introduction in the Lok Sabha.
Veteran Bharatiya Janata Party (BJP) leader L.K. Advani, party president Rajnath Singh along with leaders of opposition in the Lok Sabha and the Rajya Sabha, Sushma Swaraj and Arun Jaitley, respectively, attended the meeting.